US president Joe Biden has suggested that there will be news on the potential reopening of US borders to non-essential European visitors in the coming days.
Speaking during a joint press briefing with German chancellor Angela Merkel in Washington DC on 15 July, the president said his Covid-19 advisers were assessing "how soon we can lift the ban… and I'll be able to answer what is likely to happen within the next several days".
Noting that the issue had been raised by Merkel during her visit, he adds: "I'm waiting to hear from our folks in our Covid team as to when that should be done."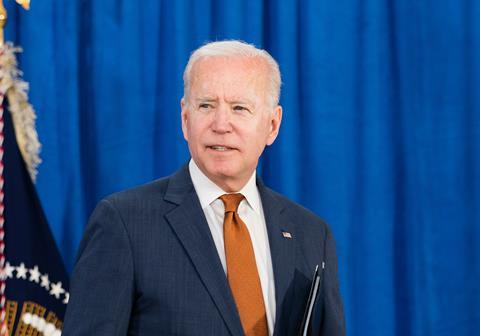 Speaking at the same briefing, Merkel highlighted increased cases of the Delta variant of Covid-19 as a reason for caution on both sides of the Atlantic.
"The Delta variant being on the increase is a new challenge to both of us, and before such a decision, one has to reflect and it has to be a sustainable decision," she states. "It is certainly not sensible to have to take it back after only a few days."
While most of Europe now allows non-essential travellers from the USA to visit without quarantine – if vaccination and testing requirements are met – the latter is still to reopen its borders to non-essential European travellers.
The full reopening of what are traditionally high-yield transatlantic markets would be a huge boost to many network airlines in Europe and the USA.