US airline customers tend to get confused about region-by-region and state-by-state Covid-19 entry requirements when searching for flights to leisure destinations, often leading them to take the path of least resistance and book flights to Florida beaches, American Airlines' chief revenue officer Vasu Raja has observed.
"What we've come to conclude is… it's hard for [customers] to understand what the entry requirements are," Raja said on 10 November during the virtual Aviation Festival Americas. "If people have to spend a lot of time searching through what [entry requirements are] they'll tend to default to places where it's easier to understand.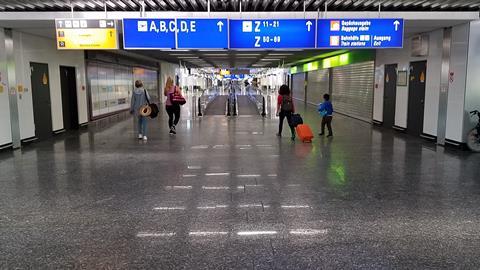 "[For] the Florida beaches it's easier – people tend to go there. Then add to that [that] it's closer [than Hawaii], there's an availability of airline capacity and a plenitude of lodging and transportation."
On 15 October, Hawaii began allowing travellers to submit negative coronavirus test results 72 hours in advance of their flights to bypass the state's ongoing 14-day quarantine period for new arrivals.
Florida has no travel restrictions whatsoever.
"We are seeing some positive bookings come out of Hawaii [since the new negative test option began]," says Raja, but he adds: "Compared to other markets that are starting to reopen, it's still a fraction that."
American, which has been paying close attention to its site's customer search data, has seen positive trends in searches for travel to New York and San Francisco, in addition to Hawaii. Customers' booking decisions are ultimately being steered by the degree of openness in a state or region, as well as by simple declarations of openness.
The Florida Department of Health's Covid-19 response site leads internet search results for the phrase "Florida restrictions for travellers". At the top of the site's travel advisory page is a boldfaced headline: "Currently, the state of Florida has no travel restrictions in place".
In addition, the Florida Covid-19 response site states that "restaurants and food service establishments may operate at full capacity with limited social distancing protocols".
Raja notes: "As [the pandemic] has rolled along we've seen some strong signals of what brings [back travel demand]. The first of which is [spending at full-service restaurants]. When spending at full-service restaurants in a community starts to increase, within seven to 10 days after that, spending on air travel tends to increase."