Canadian carrier WestJet Airlines' recently released winter schedule includes year-round flights from Calgary to St John's, capital of the eastern province of Newfoundland and Labrador.
The carrier said on 24 July that the twice-weekly, year-round service – set to start 2 November – reaffirms its "commitment to provide air access to St John's". WestJet currently operates seasonal flights between the two Canadian cities.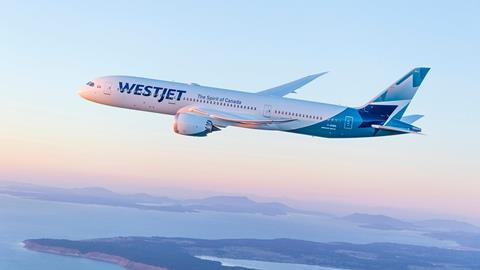 WestJet also plans to restore "popular service to sunny Florida" during the upcoming winter travel season in the Northern Hemisphere with once-weekly flights from St John's International airport to Orlando and Tampa.
The St John's-Orlando route will launch 16 October and run through June 2024.
WestJet's flights from St John's to Tampa will begin 17 March and terminate on 26 May, seemingly in a bid to capture the spring break market.
Andrew Gibbons, WestJet's vice-president of external affairs, says that WestJet's growth plan is based on connecting Eastern and Western Canada and warm-weather international destinations.
"We have proudly invested in Newfoundland and Labrador for over two decades and we are delighted to be here today alongside our valued partners to share this news and reaffirm our commitment to the region," he adds.
The moves were welcomed by the provincial government, with Newfoundland and Labrador premier Andrew Furey noting that the routes would "aid business and trade and benefit the travel and tourism industry".
Parent company WestJet Group says that, between WestJet and recently acquired low-cost competitor Sunwing Airlines, the carriers will "provide the largest number of seats from across Canada to popular sun destinations in Mexico, the Caribbean and Central America this winter".