Wizz Air UK managing director Marion Geoffroy is confident of strong load factors this summer, flagging full flights on the first day of the summer season from its expanded London Gatwick operation.
The budget carrier opened a base at the south London airport in the autumn of 2020, initially with a single Airbus A320neo. However, after this winter acquiring 15 daily slot pairs at Gatwick from Norwegian Air Shuttle, the airline is now stepping up its operations at the London airport.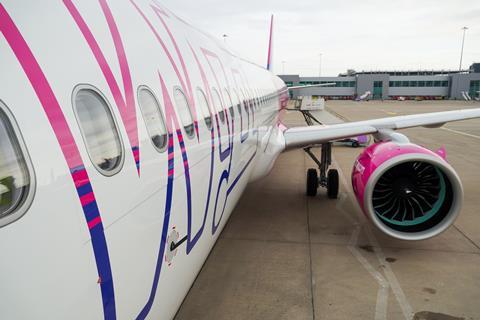 "We had one [aircraft] during the winter, and now we are operating three aircraft, which are operating from the South Terminal, and will be operating five aircraft later this summer season," Geoffroy tells FlightGlobal.
Yesterday was a significant milestone for Gatwick airport, after it reopened the South Terminal – which has been dormant for much of the pandemic after the airport concentrated operations in the North Terminal from June 2020.
Gatwick airport says daily flights from the South Terminal nearly doubled to 570 on 27 March. The airport says 27 airlines will switch to the South Terminal over the week, including Aer Lingus, British Airways, Norwegian, Ryanair and Vueling, alongside Wizz. EasyJet, the airport's biggest operator, will fly from both terminals.
For Wizz Air, it brings a much sought opportunity to expand its operations at Gatwick. The airline is launching 18 new routes from Gatwick this summer, predominantly to leisure destinations – 10 of which launch by the end of this month.
"With a five-aircraft operation you have very good opportunities in terms of routes you choose, but also in terms of product – meaning you can offer a daily product where a destination justifies it," Geoffroy says.
The new routes launch at a time when demand is expected to be strong as the remaining Covid travel restrictions from England have been lifted.
"On the UK side of things, it has changed the whole picture. Customer confidence is back, people know what to expect. If they go for a longer break, they don't expect the rules to change while they are away, which has been the case for a long time. So the confidence is there," Geoffroy says. "There are still restrictions in certain countries… but it is something which is easier to live with and would not turn your decision into a negative decision to travel."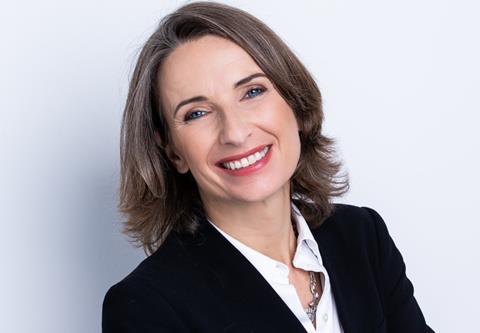 It means confidence is high that flights will be full. "Yesterday was 27 March, it's the start of the summer season, but it's not peak season, and the flights were full yesterday. This is the trend we do see for the summer.
"Many [people] have not travelled in the last two years, so the appetite is enormous, so they want to go. There is very large demand for trips in the summer."
Wizz Air will continue to base five aircraft at Gatwick over the winter season as well, albeit with some changes in the network. "There is history in the UK, [people] like to travel in the winter, whether it is for winter sun or ski destinations," she says.
The airline also retains an interest in further expanding at Gatwick. "We would be operating more aircraft should the slots become available to us, and we [are] absolutely working and looking at this, because we believe the infrastructure is there, and when you have a base it is easy to expand and grow it. So we are all set for growth in Gatwick," says Geoffroy.
The airline is not alone in seeing an opportunity for growth from Gatwick. IAG's Spanish low-cost operator Vueling next month launches six new routes from Gatwick to Spain, while British Airways is restoring short-haul flights out of the airport this summer for the first time since the pandemic – services which will ultimately be operated by its new BA Euroflyer subsidiary.