Europe is facing major decisions when it comes to its next generation combat aircraft strategy. Although types such as the Dassault Rafale, the Eurofighter Typhoon, and the Lockheed Martin F-35 will be playing a vital role into the second half of the century, decisions will have to be made soon about how prepared nations are to retain an independent defense manufacturing capability as part of a pan European collaboration, or whether to rely on off the shelf transatlantic solutions that may come with some industrial offset.
Recent years have seen the UK, now with Italy and Sweden, initiate the Tempest project, while France and Germany have chosen to pursue their own course. With Brexit an additional factor, is a combined industrial effort between Europe's major defence players the most likely outcome?
Speakers
Moderated by Craig Hoyle, Editor, Flight International
Claude Alber, Vice-President Europe for Customer & Account Management, Collins Aerospace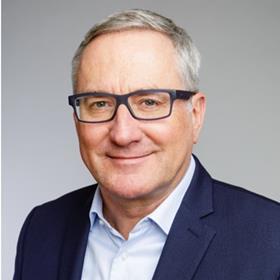 Claude Alber is vice president, Europe, for Customer & Account Management at Collins Aerospace. In this role, he supports our customers, leads regional strategies and is the Collins Aerospace point of contact in Europe.
Prior to this role, Claude was vice president and managing director, Europe, Middle East and Africa for Rockwell Collins. He was also senior director for Commercial Systems, leading Rockwell Collins programs for Airbus and other international aircraft manufacturers, and prior to that, director, Integrated Systems, European programs for Government Systems.
In those roles, Alber significantly contributed to the growth of Rockwell Collins business in Europe. Before joining Rockwell Collins, Alber held several systems engineer and management positions at Safran, Airbus and ASECNA (Agence pour la Sécurité de la Navigation Aérienne en Afrique). Claude holds a Master of Science degree from Sup Aero in Toulouse, France.
Robin Southwell, former CEO, Airbus UK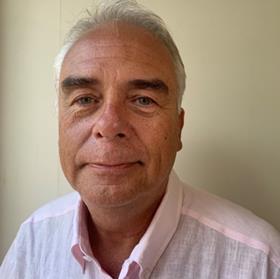 Robin has over 35 years' experience of working in the aerospace and defence industry, including roles as chief executive officer of Airbus UK and Airtanker Ltd, as well as senior positions at BAE Systems, which included running their operations in Australasia and establishing the company's asset management organisation.
Robin is Chairman of Linley Furniture, a Fellow of the Royal Aeronautical Society, an Ambassador of the RAF Museums, has been appointed as a DTI Business Ambassador by the UK Government and received his OBE in 1997 for services to exports. Robin serves as a member of the Remuneration Committee.
Richard Aboulafia, Vice President, Analysis, Teal Group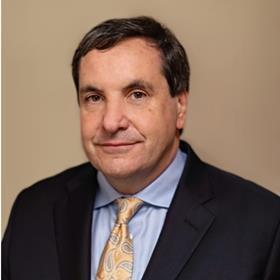 Richard Aboulafia is Vice President, Analysis at Teal Group. He manages consulting projects for clients in the commercial and military aircraft field, and has advised numerous aerospace companies. He also writes and edits Teal's World Military and Civil Aircraft Briefing, a forecasting tool covering over 135 aircraft programs and markets.
Richard also writes publicly about the aviation field, with numerous articles in Aviation Week, Aerospace America, and other publications. Frequently cited as an aviation industry authority by trade and news publications, he has appeared on numerous television news programs and has spoken at a wide variety of conferences.
Douglas Barrie, Senior Fellow for Military Aerospace, International Institute for Strategic Studies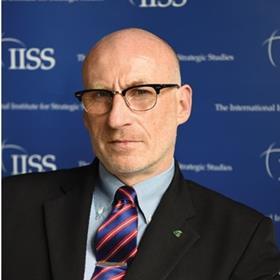 Douglas Barrie is Senior Fellow for Military Aerospace at the International Institute for Strategic Studies, responsible for ensuring the quality of the Institute's military aerospace analysis and the information on air-power capabilities presented in its flagship Military Balance publication.
Before joining the Institute, Douglas worked as the London bureau chief for Aviation Week and Space Technology, European editor of Defense News, defence aviation editor for Flight International and deputy news editor for Jane's Defence Weekly.

Collins Aerospace Systems is a leader in technologically advanced and intelligent solutions for the global aerospace and defense industry. Collins Aerospace has the capabilities, comprehensive portfolio and expertise to solve customers' toughest challenges and to meet the demands of a rapidly evolving global market. With 2019 net sales of approximately $26 billion, the business has 78,000 employees across more than 300 locations globally. It is one of the four businesses that form Raytheon Technologies.

GKN Aerospace is the world's leading multi-technology tier 1 aerospace partner & supplier. As a global company serving the world's leading aircraft and engine manufacturers, GKN Aerospace develops, builds and supplies an extensive range of advanced aerospace systems, components and technologies– for use in aircraft ranging from helicopters and business jets to the most used single aisle aircraft and the largest passenger planes in the world. Lightweight composites, additive manufacturing, innovative engine systems and smart transparencies help to reduce emissions and weight on the aircraft and enhance passenger comfort. GKN Aerospace is market leading in aerostructures, engine systems, transparencies and wiring systems and operates in 14 countries at 48 manufacturing locations employing approximately 17,500 people.