GECAS's deal to sell 18 Airbus A320neo-family aircraft to Air China, disclosed on 18 March, stemmed from a previous agreement with the carrier to lease the aircraft, Cirium understands.
The sale involves five A320neos and 13 A321neos from the lessor's orderbook with Airbus.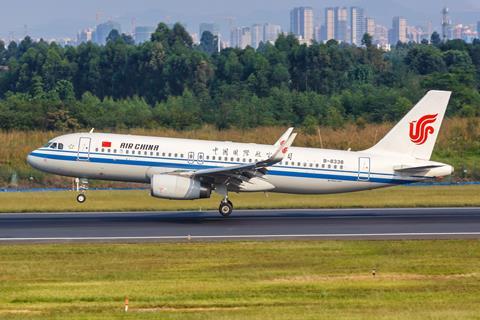 "Air China decided they would prefer to buy them [rather than lease them]… and do different types of financing like domestic financing," a source says.
The Chinese flag carrier had said in its 18 March Hong Kong stock exchange filing that it would fund the acquisitions with cash, commercial bank loans and "other financing instruments".
It is not clear why Air China opted to buy the jets rather than lease them. Cirium has contacted the airline for comment.
However, the carrier noted in the exchange filing that since the exchange rate and the financing interest rate of the US dollar against the Chinese yuan are a at "relatively historically low level", purchasing the aircraft will enable it to "control its procurement cost", something which it says is in its and its shareholders' interests.
The source added that the disposal of the jets to Air China was not related to GECAS's recently announced tie-up with AerCap, since the Air China deal was under discussion before this.
Cirium has contacted GECAS for comment.