Pratt & Whitney Canada has secured Canadian certification for another variant of its PW127XT turboprop engine series, bringing the derivative closer to service-entry.
Transport Canada has type-certificated the PW127XT-L, which will power the ATR 42-600S short take-off and landing (STOL) variant of the turboprop family, P&WC announced at the European Regions Airline Association General Assembly in Innsbruck on 11 October.
The engine's higher thrust rating enables STOL turboprops to take off from runways as short as 800m (2,600ft), according to P&WC. ATR says it has "over 20 commitments" for the aircraft, which it expects to be certificated in mid-2025. The airframer predicts demand for around 150 STOL aircraft over the next 20 years.
ATR's re-engining of its aircraft with an updated version of the PW127 powerplant was announced at the Dubai air show in 2021. The PW127XT-M – which has become standard equipment on new 42- and 72-600 aircraft – was certificated last year and entered service on Air Corsica turboprops soon after.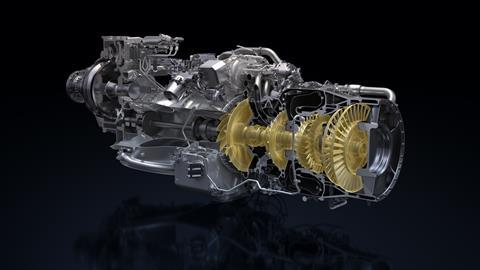 Another derivative, the PW127XT-S, will power Deutsche Aircraft's D328eco regional turboprop, which is forecast to enter service in 2026.
A PW127XT-N variant with a higher thermodynamic power rating also received certification this year, although P&WC is yet to see demand for that derivative.
The engine series – which is also available for retrofit – offers 40% more time on wing, a 20% reduction in maintenance costs and a 3% improvement in fuel efficiency, according to P&WC.
The engine-maker notes that approval of the PW127XT-L marks the 200th certification achieved by P&WC.