The high-altitude Perlan 2 glider may soon be carrying a Thales-made satellite communications system that will broadcast live in-flight video from the sailplane while cruising earth's stratosphere.
With the pandemic ongoing, exactly when Airbus-backed Perlan Project will get Perlan 2 back into earth's high atmosphere remains unclear.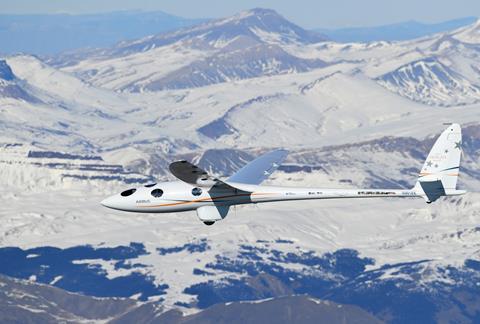 But the team behind the next flights, which are part of the "Airbus Perlan Mission II", hope to get the glider off the ground in 2022, Oregon-based Perlan and French company Thales says on 12 January.
For future flights, the organisations have partnered to equip Perlan 2 with Thales' FlytLink, an in-flight communication system that operates over Iridium's Certus platform and a 66-strong satellite network, they say.
"The world will get a live, front-row view of the stratosphere and hear from glider pilots as they soar to the edge of space… For the first time, it will be possible to make a live feed available to students, researchers and aviation enthusiasts," they add.
Nonprofit Perlan's mission involves studying Earth's stratosphere using gliders. The organisation operates the Perlan 2 glider, developed by Bend, Oregon-based Windward Performance.
In 2018, Perlan 2 ascended to 76,124ft during a flight from El Calafate in Argentina, besting the known altitude record for a winged, manned subsonic aircraft, and taking the second-place altitude record for a winged aircraft, behind Lockheed's SR-71.
Perlan has aimed to fly Perlan 2 to 90,000ft and to develop a new sailplane that can crack the 100,000ft threshold.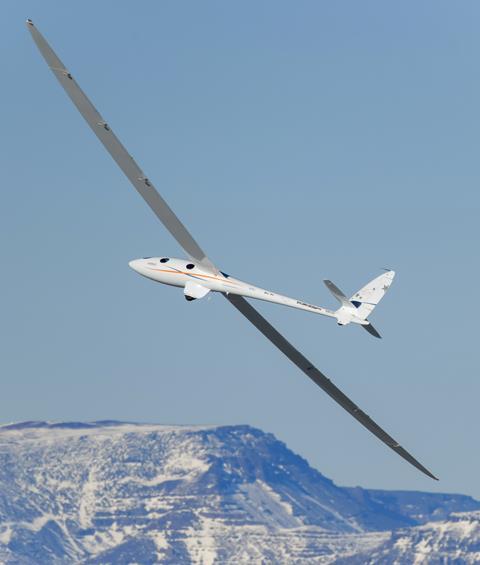 "The… Airbus Perlan Mission II team is planning for a possible return to flight this year in the US and El Calafate," Perlan and Thales say.
Perlan has not disclosed details about its 2022 plans, though the Covid-19 pandemic forced it to scrub previous missions. It has not flown since 2019.
The organisation's founder, legendary test pilot Einar Enevoldson, died in 2021. But chief executive Ed Warnock is guiding Perlan forward. Last year, Warnock told FlightGlobal he hopes to continue Perlan's mission of advancing humankind's understanding of the stratosphere while also making Perlan an "incubator" of innovation.
Perlan's recent mission goals have included using a radio occultation sensor to measure stratospheric humidity, which can potentially help improve weather forecasting.
Story updated on 13 January to note Perlan has not flown missions since 2019.