The Aero Engine, Space and Defense business of Japan's IHI continued to benefit from a recovery in air travel during its 2021 financial year.
In the 12 months to 31 March, the unit saw revenues climb 5.4% year on year to Y265 billion ($2 billion), with operating losses narrowing to Y9.3 billion from Y40.1 billion a year earlier, according to the company's full-year financial results.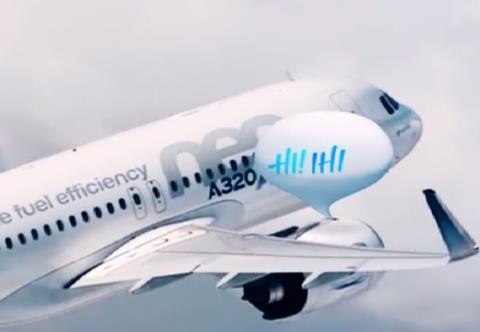 Moreover, the unit received Y305 billion in orders for the year, up 13% from a year earlier, helping it boost its order backlog to Y284 billion, a 14% improvement.
The unit has workshare on a broad range of commercial aircraft engines and derives revenue from fresh engine orders and spare part sales, among other work. In FY2021 it contributed nearly a quarter of IHI's total revenue of Y1.2 trillion.
IHI also forecasts a sharp rise in the unit's FY2022 revenue to Y340 billion, with an operating profit of Y30 billion. This will come from more orders for new engines, as well as increased spare part sales.
FY2021 Revenue derived specifically from the delivery of new engines came in at Y123 billion, up from Y102 billion a year earlier. Highlighting the impact of Covid-19 on aircraft deliveries, in pre-pandemic FY2019 IHI generated Y222 billion in revenue from new engine deliveries.
IHI notes that air transport is "recovering gradually" from the coronavirus pandemic, particularly in Europe and The USA. It observes that the recovery has been particularly notable with newer, more efficient engines, such as the Pratt & Whitney PW1100G for the Airbus A320neo family, and the General Electric GE-nx that powers the Boeing 787 and 747-8.
Still, it sounds a note of caution, pointing out that uncertainties about Covid-19 remain, as well as Russia's invasion of Ukraine. As such, the company continues to seek ways to reduce costs.
Looking to the future, the company is accelerating its development of composite fan blades and ceramic matrix composites, and is also participating in the design of the next generation of aircraft engines.
In addition to its Aero Engine, Space and Defense business, IHI is also involved in infrastructure, industrial machinery, and resources.