Though the aviation-telecom 5G dispute remains unresolved, the chief executive of American Airlines does not foresee 5G causing significant future operational disruptions.
That is because aerospace manufactures are finally collaborating with wireless providers AT&T and Verizon, American chief executive Doug Parker says on 20 January.
"I don't think you are going to see any material disruption going forward," he says. "The right people are talking to each other and everyone agrees that it doesn't make sense to deploy any more 5G until we are certain it is not going to have a disruption effect on airlines."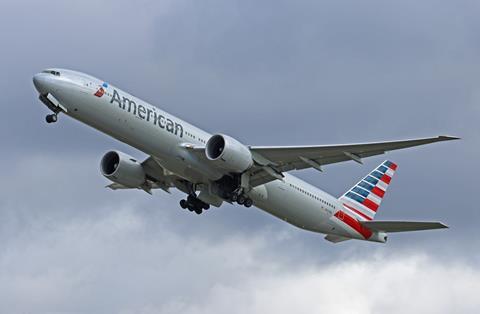 Specifically, Parker says aerospace manufacturers – companies like Airbus, Boeing, Collins Aerospace, Honeywell and Thales – are now working directly with the two telecom companies to address concerns.
"We didn't have that" previously, Parker adds. "Instead, we had government agencies talking to each other".
The battle pitted the Federal Aviation Administration against the Federal Communications Commission, which authorised cell companies to begin transmitting in the C-Band as part of new fifth-generation networks. Fearing interference with aircraft radio altimeters, the FAA prohibited aircraft from completing low-visibility landing at airports near 5G towers.
That led the aviation industry to warn of massive disruption starting 19 January, when AT&T and Verizon switched their network on.
But the cell companies caved, agreeing to hold off from using C-Band near some US airports. The FAA has also been working to clear aircraft types for low-visibility landings even in 5G areas. It has now approved 62% of the US fleet, including most Airbus and Boeing widebodies and narrowbodies. Exceptions include 787s and regional aircraft.
"It's having a modest impact, but not nearly as significant as… without the agreement that was reached," United Airlines chief executive Scott Kirby said on 20 January.
American's Parker notes the cellular companies do not intend to hold off forever from using C-Band near airports. But he is confident the industries will reach a long-term agreement ensuring aviation safety and allowing wireless companies to use C-Band near airports.
"I don't expect, until we get to the point where everyone is really comfortable, that you will see [5G] turned on near airports, because no one wants to go through this again," Parker says. "The technical experts working on it tell us it is really not that complicated."