Electric air taxi start-up Archer Aviation confirms it has hired Billy Nolen as its chief safety officer, news coming less than a week after he resigned from his position as acting administrator of the Federal Aviation Administration.
Several media outlets reported last month that Nolen would join Archer, but founder and chief executive Adam Goldstein declined at the time to comment on "rumours".
California-based Archer tells FlightGlobal on 13 June that Nolen has already started working in his new role.
The company says his expertise in flight safety and operations, and "deep passion and excitement for advanced air mobility [AAM], will further strengthen Archer's ability to successfully commercialise" its in-development electric air taxi.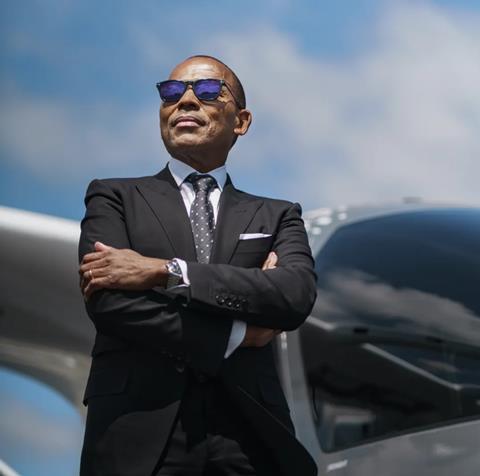 The FAA said on 8 June that US president Joe Biden had designated longtime US transportation official Polly Trottenberg as acting administrator, replacing Nolen.
The civil aviation regulator has been without a permanent administrator for two years, with Nolen leading the agency on an interim basis as it grappled with technology, air traffic control issues and ongoing criticism over its certification of Boeing's 737 Max.
Nolen advocated for the AAM segment in his role as acting FAA administrator, identifying the 2028 Summer Olympics in Los Angeles as an opportunity for the USA to showcase emerging aviation technologies like electric vertical take-off and landing (eVTOL) vehicles.
"We are talking about probably having hundreds if not thousands of advanced air mobility vehicles by the 2028 timeframe," he said during the October 2022 NBAA Business Aviation Convention and Exhibition in Orlando.
"Billy is an incredible leader and has long been a staunch supporter of the eVTOL aircraft industry, spearheading our country's and the FAA's global leadership role in this important area," Goldstein says. "Together, we will shape the future of transportation and make sustainable, efficient air travel a reality."
Nolen will be a key contributor to Archer's efforts to certificate its in-development Midnight air taxi and launch passenger flights in 2025, the company says.
"The commercialisation of eVTOL aircraft is no longer a question of if, but rather when," Nolen says. "After careful consideration and assessing the competitive landscape, I joined Archer because I believe its approach to designing for certification and only developing the key enabling technologies necessary for eVTOL aircraft is the right recipe for success."
Starting his aviation career as a pilot for American Airlines, Nolen has more than 30 years of industry experience and has held multiple safety oversight positions.
Designed with 12 wing-mounted rotors and a V-tail, Midnight will seat four passengers and one pilot. A prototype will be showcased at the Paris Air Show starting on 19 June.