Billy Nolen's decision to stop leading the world's largest aviation regulator and join the emerging advanced air mobility (AAM) sector – specifically, electric air taxi developer Archer Aviation – was a relatively easy one to make.
"I felt really passionate about giving back to the country that has given me so much," Nolen said during a 13 June interview with FlightGlobal. But he never expected to stay in government service long-term, and acknowledges that it "does take a lot out of you".
Nolen led the Federal Aviation Administration on an interim basis through two years of turbulence, during which the agency grappled with technology and air traffic control issues and ongoing criticism over its certification of Boeing's 737 Max.
More drawn to the "tempo of private industry" and seeking a better balance for himself and his family, Nolen knew it was the right decision to resign from the FAA despite being requested by US President Joe Biden to remain as permanent administrator, he says. He announced his departure in an email to employees in April and was replaced last week by longtime public transportation official Polly Trottenberg.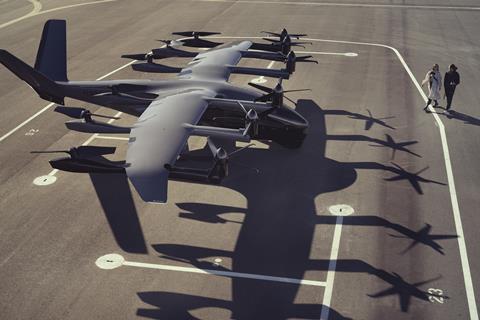 Last month, several media outlets reported Nolen intended to join Archer as it pushes to certify its in-development air taxi, "Midnight". On 13 June, Archer said Nolen had already started in his new role as the company's chief safety officer.
Nolen says he "loves the vision" of Archer founder and chief executive Adam Goldstein, and believes Midnight – set to appear at the Paris air show starting on 19 June – is the right aircraft for the mission.
"I love the way the team is focused on… bringing Midnight to market, and really offering a process that will deconflict or decongest some of our big cities," Nolen says. "I believe strongly Archer is executing on that premise."
OLYMPIC SCALE
During his time at the FAA, Nolen says he gave himself a mandate to "enable the future of flight", pushing the idea of "innovate 2028 as a forcing function" for the AAM industry. He identified the 2028 Summer Olympics in Los Angeles as a chance to showcase in-development electric air taxis, which Nolen describes as "the FAA's version of a moonshot – I call it the airspace race".
Nolen still believes that putting "hundreds or thousands" of AAM vehicles in the sky over Los Angeles within five years is realistic. Archer and fellow California Bay Area electric air taxi start-up Joby Aviation – widely considered leading players in the US electric vertical take-off and landing (eVTOL) space – both have said they intend to clear certification by the end of 2024 and enter service early the following year.
Archer is expected to detail during the Paris air show how its partnership with automotive manufacturing giant Stellantis will enable it to scale production of its aircraft.
But the eVTOL industry still has major regulatory and infrastructure hurdles to clear, as it represents a new and novel class of aircraft. In March, electric aircraft company Beta Technologies disclosed that it had shifted focus to a fixed-wing air taxi called the CX300, saying at the time that the more conventional design presents a clearer road to certification and a "de-risked… path to commercialisation". The company is still developing an eVTOL air taxi, however.
The certification pathway for eVTOLs is starting to be laid. Last week, the FAA proposed new pilot training requirements and operational rules for electric air taxis and similar in-development aircraft, indicating eVTOLs will fall into the "powered-lift" aircraft category for certification purposes.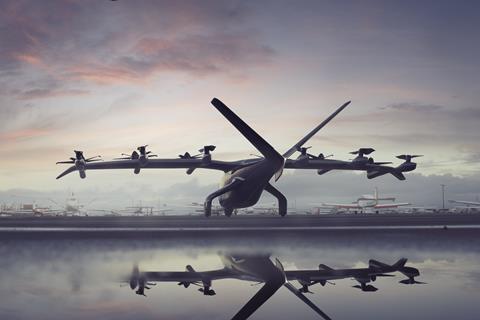 Notably, the proposed rules say powered-lift aircraft must have dual sets of controls for flight training, which could interfere with development pathways for eVTOLs designed with one set of controls. Archer's Midnight is designed to carry one pilot and four passengers.
Nolen declines to specify how Archer plans to work around the dual-control issue, noting the proposed rules are subject to a 60-day public comment period that ends 6 August.
"We think there are pathways to get there," he says. "We want to make sure we have satisfied the regulatory concern there, and we will work through that."
TALKING EVTOLS
Another looming issue for eVTOL companies is safely integrating their aircraft within an already highly complex airspace system.
Under Nolen, the FAA published a blueprint for doing so that involves managing eVTOLs under the existing system used for the country's roughly 50,000 helicopters, and then building "major thoroughfare" corridors in the airspace above major cities that would eventually become bi-directional.
"Initially, it is [visual flight rules], see-and-avoid, some interaction with air traffic control – the way helicopters operate today," Nolen says. "As we move to scale, we are talking about artificial intelligence and machine learning" to coordinate movements between all vehicles in the airspace, not just eVTOLs.
Nolen points to NASA's Data and Reasoning Fabric concept – which the agency describes as a "decentralised ecosystem which aims to increase awareness of everything affecting air transportation" – as possibly managing the increasingly congested airspace of the future.
"You have helicopters, you have general aviation airplanes, you have commercial jetliners, you have space launchers, you have military [aircraft] – how does that all come together? How do they all talk to each other? And how does the FAA have oversight? Clearly, you will get to a point at scale where the FAA does not have the capability to do that. It will take machine learning and AI," he says.
With many industry experts predicting that the public will have essentially zero tolerance for eVTOL accidents, Nolen says Archer and the FAA are seeking to achieve safety levels greater or higher than those of commercial passenger jets.
"It is going to be safe," he says of Midnight. "You are used to getting [into an aircraft] and seeing a pilot, so we think the initial operations will be with pilots." And he believes the public's confidence in the safety of eVTOLs will grow as the "data show the levels of reliability that we expect".
Goldstein told FlightGlobal during a 25 January interview at Archer's San Jose headquarters that electric motors and batteries allow for a "structurally safer vehicle" compared with conventional helicopters.
"You have lots of redundancy," he says. "Archer has 12 independent motors and rotors; Joby has six. I mean, everyone has more than one, right? All of the sudden, you have a vehicle that can be fully redundant with zero single points of failure – versus a helicopter, which might have 200 or 300 single points of failure."
Such simplicity may reduce maintenance costs, Goldstein adds, as electric aircraft have relatively few moving parts that wear out and need replacement.
Nolen is confident Archer's Midnight will achieve an airline-level of safety, clear certification and earn the public's trust as a viable form of urban transportation: "I love the attention to quality, the rigour with which we are proceeding through the certification process with the FAA and ultimately with other authorities around the world."