The Flight Safety Foundation will establish a facility in Singapore focusing on aviation safety in the Asia-Pacific.
The Asia Pacific Centre for Aviation Safety will work with the industry as air travel continues to pick up with the region recovers from the coronavirus pandemic, says the foundation.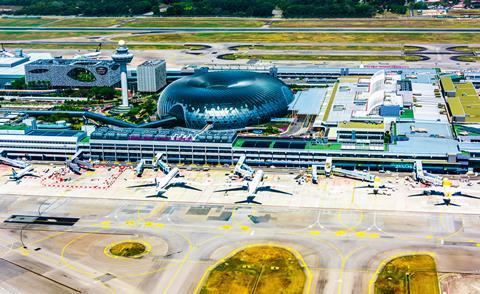 "As commercial aviation in the Asia Pacific region rebounds and recovers from the pandemic, it is important that all stakeholders have the resources and capabilities they need to ramp up operations safely," says Hassan Shahidi, president and chief executive of Flight Safety Foundation.
"Working with aviation stakeholders in the region, the centre will aim to accelerate regional aviation safety enhancements and support the safe growth of the aviation sector in the region."
In 2023, the centre will focus on a regional safety assessment, a study into the region's safety culture, and a study on pilot competency and training.
Mitchell Fox, a former airline pilot who also spent 30 years with ICAO, will lead the centre.
The Flight Safety Foundation is setting the centre up with backing from the Civil Aviation Authority of Singapore (CAAS).
Additional projects will be added in consultation with regulators and the region's aviation industry.
"Aviation safety must be a top priority of the Asia-Pacific region as air travel recovers to pre-pandemic levels," says CAAS director general Han Kok Juan.
"It requires close collaboration amongst regulators and industry across countries, given its cross-border nature. The setting up of the regional safety centre is timely and provides a common platform for such collaboration. Singapore is deeply honoured to host the centre to do our part to contribute to thought leadership and aviation safety standards in the Asia-Pacific region."