The Australian Transport Safety Bureau (ATSB) is investigating a pair of serious incidents, one involving crew incapacitation aboard a Boeing 717-200, the other a stick shaker activation on a Saab 340.
The incapacitation event occurred as a QantasLink 717-200 (VH-NXM) was on approach to Hobart airport in Tasmania on 6 June.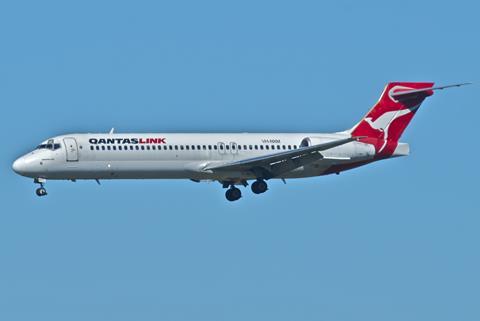 "Passing 3,000ft on approach, the captain noticed a chlorine-type smell and shortly after assessed themselves as unable to continue as pilot flying due to the onset of hypoxia-like symptoms," says the ATSB.
"The first officer took over as pilot flying. The first officer later reported that they started to feel the onset of deleterious symptoms on short final."
The aircraft landed safely, and the ATSB expects to produce a final report in the fourth quarter.
Separately, a Regional Express Saab 340 (VH-TRX) experienced a stick shaker activation near Merimbula airport on 8 June.
"While on approach, the aircraft experienced a momentary stick shaker activation for reasons that are yet to be determined," says the ATSB.
The ATSB classifies the occurrence as a stall warning. It expects to complete the investigation in the first quarter of 2024.