The Australian Transport Safety Bureau (ATSB) is conducting inquiries into separate incidents at Sunshine Coast Airport and Sydney Airport that caused Boeing 737-800s to make missed approaches.
The 7 May incident at Sunshine Coast Airport – which ATSB classifies as "serious" – involved a Diamond Aircraft DA40 entering runway 31 without clearance, causing air traffic control (ATC) to instruct a Qantas Airways 737-800 (VH-VYD, MSN33992) that was on approach to make a go around.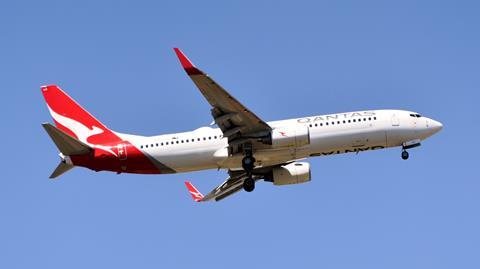 The DA40 was operated by Flight Training Adelaide and was departing for Toowoomba, while the 737 was arriving from Melbourne.
The ATSB is also investigating a close proximity incident involving a pair of Qantas 737-800s on 29 April in the late afternoon at Sydney airport.
Aircraft VH-VZM (MSN34192) was using runway 16L to depart for Brisbane, while VH-VZW (MSN39359) was to use 16L on arrival after a service from Auckland, New Zealand.
After giving VZM clearance to take off, a close proximity event occurred with VZW, causing a missed approach.
The ATSB aims to produce a final report for both incidents.