Billy Nolen, acting administrator of the US Federal Aviation Administration, will step down from the position this summer as the regulatory agency continues searching for a long-term leader.
In a 21 April letter shared with FAA employees, Nolen said "it is time for a new captain to guide the FAA" and that he had informed US Transportation Secretary Pete Buttigieg and the White House "that I will depart as a new nominee is named this summer".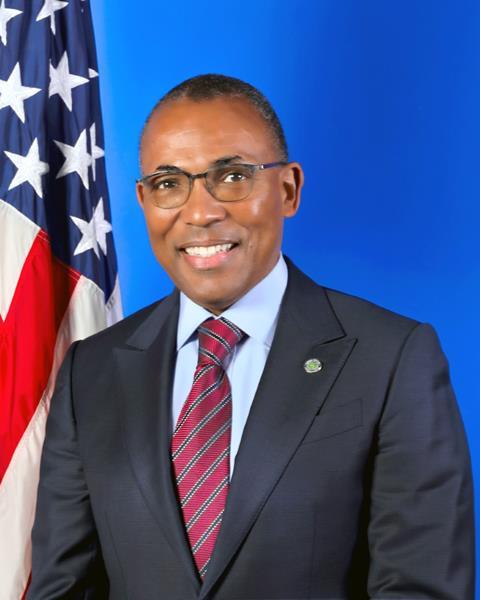 "I have given everything to this agency, and now it's time to do the same for my family, who have sacrificed so much and supported me during my time at the FAA," he says.
Nolen's decision adds to ongoing uncertainty about who will lead the FAA moving forward. The agency has been without a permanent administrator for two years, with Nolen filling the role on an interim basis as the agency has grappled with technology and air traffic control issues.
In late March, President Biden's choice to oversee the civil aviation regulator – former Denver International airport chief Phil Washington – withdrew from consideration following criticism from Republican lawmakers. Notably, Washington appeared to struggle to answer aviation-related questions during his confirmation hearing. Biden has yet to nominate another candidate.
Nolen has navigated a turbulent period for the FAA since being appointed acting administrator in April 2021. In February, he initiated a safety review in response to several high-profile close calls involving large US commercials jets – an effort that includes an assessment of the FAA's air traffic control function.
"We have not been afraid to act to preserve the safest era in aviation history but to also say that our current record is not good enough," Nolen says in his letter to FAA employees. "We should build a system so safe it doesn't require heroic intervention."
Under Nolen, the FAA has acknowledged that it does not have enough air traffic controllers, particularly at major hubs in the Northeast USA. And in January, the FAA's pilot safety messaging system – known as NOTAM – crashed, causing cascading delays and flight cancellations across the country.
The FAA recently has stepped up its hiring of safety personnel and oversight over Boeing in response to two Boeing 737 Max crashes that killed 346 people in Ethiopia and Indonesia and grounded the worldwide fleet of the type between March 2019 and December 2020.
During his tenure, Nolen also helped set aspirational goals for the burgeoning electric vertical take-off and landing (eVTOL) sector, identifying the 2028 Summer Olympics in Los Angeles as an opportunity to showcase the USA as a leader in new aviation technologies.
"We will see eVTOLs certified in just a few years, instead of decades," Nolen says.
He cites certification reform, new flight attendant rest rules and new safety management systems for airports as major accomplishments during his time leading the FAA.
Nolen previously served as associate administrator of aviation safety for the FAA. He brought 33 years of experience in corporate safety, regulatory affairs and flight operations to the role of administrator, having started his career as a Boeing 767, 757 and MD-80 pilot for American Airlines.
"Billy is a tremendous leader, a true expert and a dedicated public servant," says Buttigieg. "He has kept safety as the FAA's north star through one of the most complex periods in modern aviation."
"I can speak for everyone at DOT in saying that his skill and expertise are a great asset to this department," he adds, "and will continue to be as FAA prepares for its upcoming leadership transition."