Canadian airlines are welcoming a report published by that government's health advisory board recommending an end to a mandatory quarantine requirement for inbound international travellers.
The report, published on 27 May, states that the country's 14-day quarantine rule is ineffective and flawed, in part because Canadians who return home from overseas trips are often choosing to pay a fine in lieu of adhering to isolation requirements, or finding a different way shirk the rule.
"These travellers may or may not be adhering to quarantine," the report states.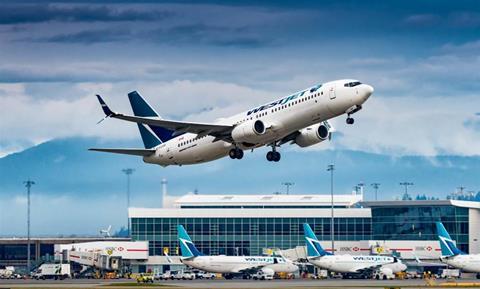 Since January, the rule forces all inbound passengers to complete a two-week quarantine, the first three days of which must be spent at a government-authorised facility at travellers' own expense. Pending a negative Covid-19 test, they may return home but remain under strict isolation requirements for the remainder of the period.
"There are significant administrative costs and resources devoted to managing hotel quarantine that cannot be used for other issues related to the pandemic response," the health board says.
"Due to the costs and the reality that land and air border measures do not currently align (land travellers are not required to undergo mandatory hotel quarantine), some travellers are landing at US airports and crossing into Canada by land," the report says.
And finally, the three-day hotel quarantine is "inconsistent with the incubation period of SARS-CoV-2".
The report recommends better screening, easing restrictions for fully vaccinated travellers and, for non-vaccinated travellers, seven-day quarantines coupled with virus testing. It says rules should differ depending on whether travellers are arriving from high-risk countries.
Calgary-based WestJet says a national re-opening plan is vital for the industry to rebuild.
"Over the past 15 months, WestJet has been requesting science-based travel guidance and this report represents a responsible path forward," says WestJet chief executive Ed Sims. "These findings are evidence-based recommendations that are proportionate and reduce risks.
"We ask that the government immediately prepare a safe restart plan based on this report and current global policies. With vaccinations ramping up, Canadians need to know they can travel once again," he adds.
The National Airlines Council of Canada, which represents Air Canada, Air Transat, Jazz Aviation and WestJet, says the recommendations are aligned with policy measures in other countries.
"With vaccination rates continuing to climb aggressively in Canada, and as provincial governments come forth with their restart plans, the federal government must move immediately to engage with industry and utilise the panel's report as the basis now to implement a clear and strong restart strategy for Canada," says NACC chief executive Mike McNaney.
Several Canadian provinces have put forward opening plans. The board urges the federal government to follow suit, noting other countries are easing rules as vaccination rates rise. A coordinated approach simply makes more sense, it says.
"The global nature of travel and human mobility means that country-specific travel restrictions are likely to be of limited value," the board writes. "Therefore, the panel does not recommend implementation of country-specific testing or quarantine requirements at this time, except under unique circumstances."