The Civil Aviation Administration of China (CAAC) has raised concerns with Boeing about its troubled 737 Max programme, reportedly about the security and reliability of proposed changes.
China is currently reviewing the airworthiness of the grounded 737 Max, according to protocols set by a bilateral agreement with the United States, the CAAC was reported as saying.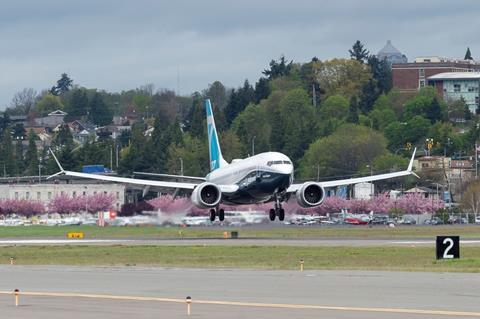 The authority had held a monthly press briefing in Beijing, where, among other things, it was asked about the narrowbody's ongoing return-to-service process.
It adds that for the troubled Boeing 737 Max to fly again, its three requirements "remain unchanged".
These were that the aircraft needed to be recertified; that flight crew be adequately trained to "restore [their] confidence"; and that the causes of two fatal 737 Max crashes be thoroughly investigated and measures put in place to prevent further similar incidents.
The 737 Max is at the centre of a global grounding following the two crashes earlier this year and last year which killed 346 people. China, which has 97 737 Max aircraft in operation, was the first country to ground the type.
Media reports indicate that the CAAC was mum about when the grounding would be lifted in the country.
China's latest comments on the beleaguered narrowbody came as the US' Federal Aviation Administration (FAA) says it will not clear the aircraft to fly until sometime in 2020. Until recently, Boeing has said it expects the FAA will approve the Max to fly before year-end.