China claims that no official information about the China Eastern Airlines Boeing 737-800 crash had been released to media, though it stopped short of denying claims that the crash was intentional.
The Civil Aviation Administration of China (CAAC) was responding to an article from the Wall Street Journal, which cites US government sources as saying that the aircraft "did what it was told to do by someone in the cockpit".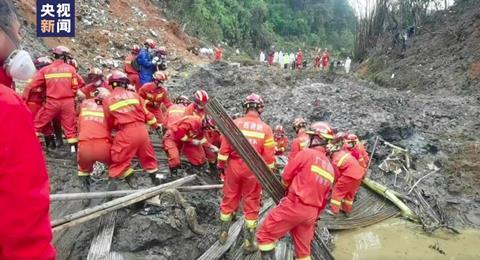 On 21 March, the China Eastern jet, a 737-800 registered B-1791 (MSN41474), crashed near Wuzhou in Guangxi province in central China, killing all 123 passengers and nine crew.
The aircraft was operating flight MU5735 from Kunming to Guangzhou before suddenly plunging from 29,000ft. No distress call was received.
The anonymous sources told the Wall Street Journal that control inputs had pushed the jet into the dive, citing data from the stricken aircraft's flight-data recorder.
The US National Transport Safety Board (NTSB) is assisting the CAAC with investigations, as the aircraft is produced by an American company. Both the flight-data and cockpit-voice recorders are in Washington for analysis.
In its response, the CAAC says the NTSB did confirm "they did not release relevant investigation information to any media".
It adds that current investigations are focused on "in-depth wreck identification, classification and inspection, flight data analysis…and other related work according to the investigation procedures".
It is similar to what the authority had previously stated when it released the preliminary investigation report into the accident. At the time, it stated that work to recover and analyse data from the recorders was underway, and that the devices had suffered severe damage.
The CAAC in its latest statement says it will release any progress on investigations in a "timely and accurate" manner, but did not commit to a timeline. The statement also does not address claims of intentional control inputs.
The China Eastern crash is China's worst civil aviation disaster in over a decade, prompting Beijing to impose a two-week sector-wide safety review. China Eastern grounded the type for about a month before returning it to service.