An Australian Transport Safety Bureau (ATSB) investigation into an airspeed indication failure during the take-off of a Malaysia Airlines A330-300 has led to several safety changes.
The incident took place on 18 July 2018, when aircraft 9M-MTK (MSN1388) took off from Brisbane on a flight to Kuala Lumpur with covers on all three pitot tubes.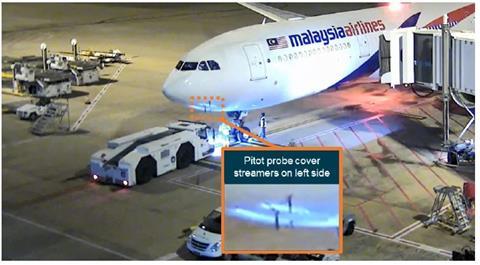 The ATSB outlined its findings and the actions taken in its final report into the incident, which it designates as serious.
Covers on pitot tubes are required at Brisbane owing to the presence of mud wasps in the area. The wasps have a habit of stuffing mud and other debris, such as dead insects, into pitot tubes.
A support engineer placed the covers after the aircraft parked the gate following a flight from KL, but a miscommunication meant that the carrier's certifying engineer did not initially know about them.
"The flight crew, engineers, and dispatch coordinator were required to conduct various pre-departure checks, meant to identify aircraft damage or other unsafe conditions such as the fitment of pitot probe covers," says ATSB.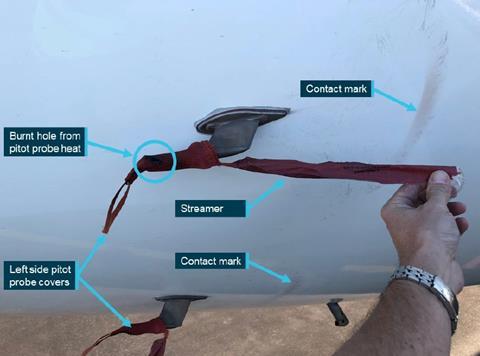 "However, these checks were omitted entirely or only partially completed, for a variety of reasons including inadequate communication and reduced diligence. On other turnarounds from the same operator, some flight crew, engineering, and dispatch walk-around checks were also omitted or incomplete."
During take-off, a heavy workload and poor communications between the two pilots meant that while the airspeed issue was spotted, they were unable to make a decision in time to reject the take-off.
"During and after the take-off, the flight crew attempted to troubleshoot the airspeed problem without first completing the required memory items, and they did not complete the After take-off/Climb procedure," adds ATSB.
"However, their coordination and management throughout the rest of the flight was effective. Once activated, the aircraft's back-up speed scale (available on some Airbus aircraft) was highly effective in reducing flight crew workload."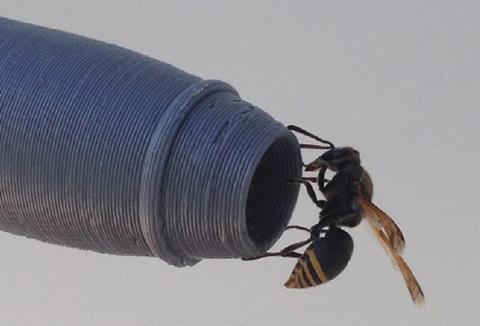 Ultimately the aircraft, carrying 14 crew and 215 passengers, returned safely to Brisbane. Its main landing gear doors were slightly damaged during landing, because the inoperative air data systems had obliged the crew to carry out a gravity landing gear extension.
Malaysia Airlines, Airbus, Heston MRO, and ground handler Menzies aviation all took actions following the episode.
"From an organisational perspective, the occurrence shows how inconsistent approaches between multiple interacting organisations can have safety implications that are hard to predict," adds ATSB.
"As the ATSB has stated before, it is important to ensure that procedures are harmonised to increase the likelihood that potential problems or mistakes are detected before causing harm."
SAFETY ACTIONS TAKEN FOLLOWING INCIDENT
Malaysia Airlines

Added procedures requiring the placement of a placard on the flight deck as a visual alert for flight crews when pitot probe covers are fitted
Made changes to engineering arrangements at Brisbane, reducing the likelihood of error
Published a flight safety bulletin to flight crew about vigilance during walk-arounds
Made numerous changes to change and risk management processes

Airbus

Implemented additional flight crew training standards about unreliable airspeed on take-off, including walk-arounds, airspeed monitoring, systems knowledge, and non-technical skills
Added guidance to the flight crew techniques manual on the importance of airspeed monitoring on take-off
Commenced a review of airspeed indications in A330 and other aircraft types.

Heston MRO

Implemented procedures to improve the consistency of pitot probe cover use and tool control measures.

Menzies Aviation

Implemented improvements to its internal auditing programme.