The Sriwijaya Air Boeing 737-500 that crashed four minutes after taking off from Jakarta went into storage in March 2020, and was certified to be airworthy by Indonesian authorities in December, before its re-entry into service.
The Indonesian transport ministry and Directorate General of Civil Aviation (DGCA) add that the carrier had "met the stipulated conditions" for the extension of its aircraft operation certificate (AOC), after a routine check in November.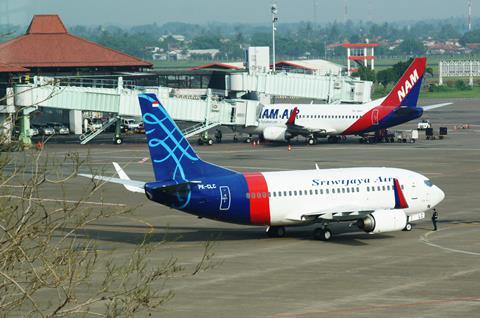 The stricken aircraft, a 24-year-old 737 registered PK-CLC, also underwent inspection on 14 December after being in storage since 23 March amid the coronavirus pandemic, said the Indonesian DGCA.
Director-General of Civil Aviation Novie Riyanto says the inspection is routine for all aircraft that had been parked, and is part of return-to-service procedures.
The former Continental Airlines jet had its airworthiness certificate extended to 17 December 2021, and returned to Sriwijaya operations on 19 December, but did not fly any passengers.
It was only on 22 December that it resumed passenger flights, discloses the Indonesian transport ministry.
The authorities also conducted a separate inspection in early December on the aircraft's engine bleed air 5th stage check valve, but it is unclear what the result was.
This was in response to the US Federal Aviation Administration's order for the inspection of US-operated 737 aircraft that have been parked for more than a week, for corrosion of engine bleed air valves.
PK-CLC, operating flight SJ182, plunged into the sea after take-off on 9 January, killing 62 passengers and crew.
Unverified data from flight tracking sites suggest that contact was lost roughly 4min after take-off, with the aircraft reaching a maximum altitude of 10,900ft before rapidly descending to just 250ft, when transponder contact was lost.
Search and rescue operations are still ongoing, with the authorities closing in on the location of the aircraft's cockpit-voice and flight-data recorders. So far, Indonesian search and rescue agency Basarnas says aircraft debris, as well as bodies and clothing, have been pulled from the Java Sea.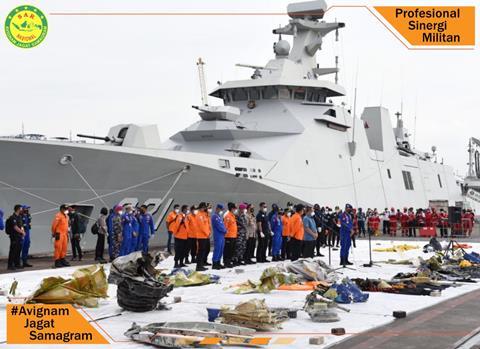 Reports, citing investigators, have also indicated that the aircraft was likely to have remained intact before it hit the water. It was also reported that the crew did not declare an emergency before the incident, nor did they report any issues with the aircraft before it crashed.