A senior Boeing official contends that a true safety culture relies on employees feeling comfortable providing feedback to senior management.
Since 2020, Al Madar has been Boeing's vice-president of operational safety and strategy, and deputy chief aerospace safety officer.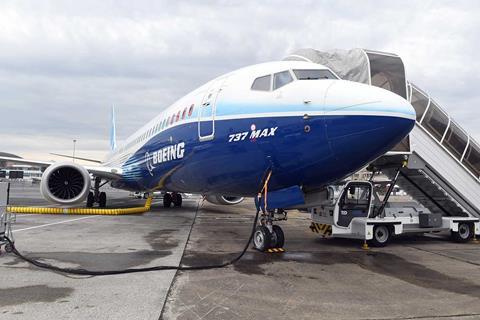 His mission has been to help Boeing set up its safety management system (SMS) – a formal framework intended to embed a safety focus throughout the company and to help ensure safety shortcomings are addressed.
Madar is well suited to the position, having formerly chaired the Federal Aviation Administration's SMS Rule Making Committee. He also spent years at American Airlines, where he set up an SMS for that carrier.
"What you need to do with a safety management system is to make sure you understand that how you envisioned the aircraft being operated, is really how it's being operated," says Madar.
Madar, who spoke with FlightGlobal at the recent IATA World Safety & Operations Conference in Hanoi, says SMS applies across aircraft systems, procedures and training. The key is having an "assurance loop" that conveys feedback and provides insight into issues.
Safety has been a top priority for Boeing in recent years following the 737 Max crisis, which the company is only now putting behind it. Following the accidents, Boeing broadly revamped its safety focus, including by establishing an SMS, which the FAA approved in 2021.
"SMS looks simple, and it is in many respects, but… how you comply with it, and having the discipline to follow all the procedures, is what makes it really powerful," says Madar.
This is where culture is important. Employees need to feel comfortable reporting issues, and an essential element of an SMS system is a confidential reporting system where employees can file reports without fear of reprisal.
According to Madar, Boeing's head of commercial airplanes Stan Deal reads every report that comes up through the SMS.
"When Stan's reading the reports…it sends a very strong signal. We've seen our reports double year over year, so it's really growing by leaps and bounds and people are getting the message."