Delta Air Lines' chief executive Ed Bastian called on US lawmakers to increase funding to the Federal Aviation Administration after a collapse of a critical warning information system earlier this week briefly grounded thousands of flights.
On 11 January, the FAA's "Notices to Air Missions", or NOTAM system, crashed, leading to a 90-minute nationwide flight ban. NOTAMs are safety memos for aircraft crews regarding hazards to flight and other operational restrictions. The FAA requires every pilot to consult the notices for information about possible airspace or airport constraints or dangers.
"It's clear that there has to be a call to action amongst our political leaders to fund and properly provide the FAA the resources they need to do the job," says Bastian. "We have long talked about the need for modernisation of our air traffic control systems, this is a crystal-clear example of the challenges we face."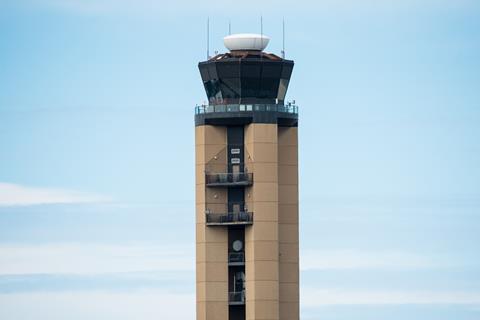 The problems he says, stem primarily from "ageing systems, tools and technology that are somewhat outdated and staffing levels not where they need to be".
The US aviation regulator said that the shut down was caused by a "damaged database file" and was not the result of a cyberattack. It was the latest example of a computer system malfunction that broadly impacted US airline operations, and stranded hundreds of thousands of customers.
Southwest Airlines cancelled more than 16,700 flights between 21 December and 31 December as its decades-old software lost track of the locations of flight crews and aircraft following a severe winter storm in the Midwest and Northeast USA. It took days for the airline to reset its network. Government officials blasted Southwest for the snafu, and called for an investigation of the matter.
The NOTAM system breakdown earlier this week was just the latest in a series of problems stemming from the FAA's constrained circumstances. Last summer, airlines operating in Florida complained that staffing at Jacksonville Air Traffic Control Center was inadequate to handle the increased traffic as post-pandemic passenger demand surged. Coupled with unpredictable and unstable summer weather throughout the area, the issues resulted in thousands of flight delays and cancellations.
"There's no question that the investment in a modernized air traffic control system will drive a tremendous amount of efficiencies, which will mean better service for the American public," Delta's Bastian says. "The FAA is doing the best they can with what they have, and we need to stand behind them."