Male-dominated culture, widespread sexual harassment and discrimination, financial barriers to career entry and lack of gender-specific support systems are main reasons women remain significantly underrepresented in aviation and aerospace.
Those are the primary findings from the Federal Aviation Administration's Women in Aviation Advisory Board (WIAAB) final report, published on 30 March.
"Talent necessary to meet the current and growing demands of US aviation is falling woefully behind," the 84-page report reads. "Further, to a great extent because of its shuttered culture, the US aviation industry has been largely unsuccessful in meaningfully attracting women. Those who do persist in aviation careers often are not granted similar opportunities, and leave in more-significant numbers. The under-representation of women in aviation impacts the industry's advancement, effectiveness and safety."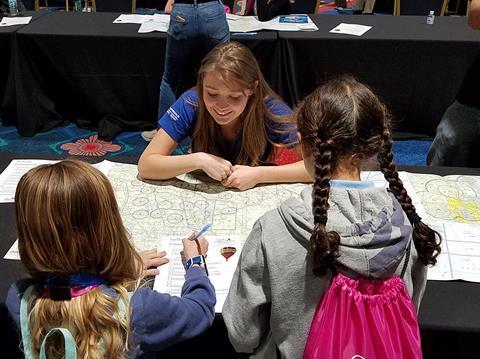 WIAAB, which was established by Congress through the FAA's 2018 funding bill, first met in 2020. It was tasked with analysing reasons for low female representation in the industry – less than 20% across most aviation careers – and with recommending how to raise that number. The starkest gender gaps are in senior leadership positions and among professional pilots and maintenance technicians.
The two years' work by 30 aviation professionals culminated in 55 proposals for the FAA, the US Department of Transportation (DOT), Congress and the industry at large.
WIAAB found that the sector currently has "a complex system of barriers [that] impedes the recruitment, retention and advancement for women in aviation".
The report finds that gender biases, bullying, discrimination and sexual harassment are so rampant that 38% of women working in the industry are considering leaving it.
"The biggest barrier that discourages women from entering and staying in aviation careers is culture – and it is the hardest to change," says WIAAB chair Heather Wilson. "Women don't feel like they belong."
There are numerous indications for this, including such basics like women being forced to wear mens' uniforms (which also raises safety issues), and broader societal issues such as the lack of federal family leave policies. There are few female-specific mentorship or professional development programmes which could ease the educational and career journey.
"Women in aviation are more likely to encounter fewer positive career experiences, have more negative career experiences, and not experience the same results in their career progression, despite taking similar approaches to their careers as men," the report reads.
It cites a 2018 survey of members of Women in Aviation International, an interest group which works for the advancement of women in the industry. The survey found that 62% of respondents think sexual harassment "remains a significant problem in the industry", 71% reported having experienced sexual harassment in the workplace or another professional aviation setting, and 81% had witnessed sexual harassment.
Of respondents who reported, complained about or would not submit to harassment, more than half reported experiencing retaliation.
"Changing culture requires consistent leadership commitment over time in thousands of large and small actions across government and industry," Wilson adds.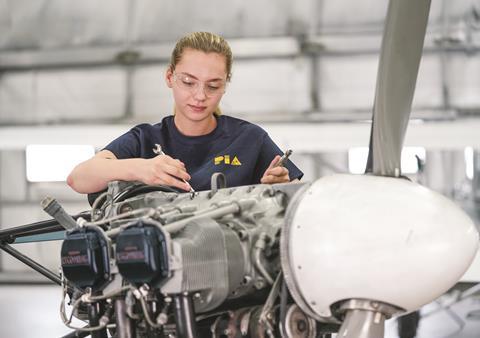 The FAA advisory board's recommendations include suggestions on culture change, recruitment, retention and advancement. It urges more data gathering for the purpose of identifying and addressing problem areas more quickly, and advises that the DOT establish a women in aviation advisory committee, to make the topic a priority.
Key to attracting more girls and women to the industry long-term – and to encouraging them to stay – is to offer younger girls opportunities to explore aviation occupations, and support them in their career-discovery journey, the report says.
"Stereotypes suggesting that boys are brave, technical, decisive and strong push girls away from aviation careers or encourage them into industry segments historically occupied by women," the report reads. "Girls may not realise that careers in aviation are available to them, often due to a lack of visibility and an awareness gap present in key influencers, including parents and teachers."
WIAAB encourages the FAA to raise awareness about aviation opportunities through social media channels, internship schemes, immersive camps and other experiential programmes, and to establish a central virtual resource centre where educators and women can find information about these careers.
Role models and mentorships are important to support women entering the field, as are high school cadet programmes and financial incentives, scholarships and sponsorship schemes.
And finally, without more detailed metrics, the problem remains hidden.
"Collecting metrics and statistics to measure and track key data points is critical to establishing baselines, developing strategies, measuring progress and tracking the impact of investments towards increasing the recruitment, retention and advancement of women in aviation," the report says. "You can't fix what you don't see."
"Without broad and deep commitment to culture change, more tactical initiatives are unlikely to be fully effective," it concludes.