The US Federal Aviation Administration has prohibited some instrument-based flight operations at US airports beginning on 19 January, a response to the planned start of so-called 5G cellular transmissions.
The agency and industry groups are now working to address potential operational impacts, with one group saying flight delays are inevitable.
The FAA on 13 January issued notices to airmen (NOTAMs) that bar aircraft operators from performing auto-landings and other radio-altimeter-based automated flight manoeuvres at airports across the USA, including those in major metropolitan areas.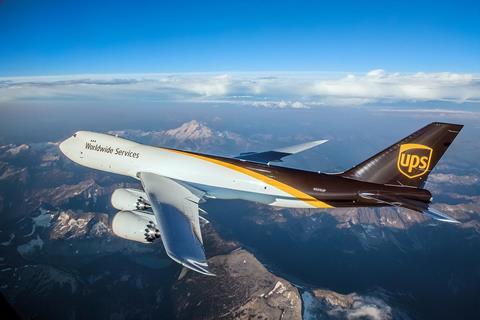 "Aircraft with untested altimeters or that need retrofitting or replacement will be unable to perform low-visibility landings where 5G is deployed," the FAA says.
The NOTAMs apply to more than 90 airports with passenger flights and additional airports served only by cargo airlines, says Air Line Pilots Association, International (ALPA).
"ALPA's technical experts are evaluating… NOTAMs published today and reviewing the specific restrictions that pilots must carefully understand when evaluating the ability to safely operate their flight," the pilot union says. "The NOTAMs prohibit aircraft from operating in poor weather conditions… severely impacting operations across the entire aviation system."
The orders are the FAA's latest response to the aviation industry's dispute with the cellular communications sector about the potential for 5G cellular transmissions to interfere with aircraft radio altimeters. The aviation industry says interference is possible, while the cellular industry says 5G is safe to aviation.
The NOTAMs cite the risk of unreliable radio altimeters due to "5G C-band interference". They prohibit auto-landings and the use of head-up displays and enhanced flight vision systems "to touchdown". The orders apply to all aircraft except those equipped with "approved alternative methods of compliance".
It is unclear what those alternative methods are.
"The FAA is working to determine which radar altimeters will be reliable and accurate with 5G C-Band deployed in the United States," the FAA says. It will "provide updates soon about the estimated percentage of commercial aircraft equipped with altimeters that can operate reliably and accurately in the 5G C-Band environment."
The NOTAMs affect a broad swath of US airports, including those serving Boston, Charlotte, Chicago, Dallas-Fort Worth, Houston, Las Vegas, Los Angeles, Minneapolis-St Paul, New York, Philadelphia, San Diego, San Francisco and Seattle.
Airline group Airlines for America says it is working with the FAA to "reduce the inevitable flight delays, diversions and cancellations" that will result.
The NOTAMs' full impact remains unclear, but the FAA offers some optimism.
It "has determined that some GPS-guided… approaches will continue to be possible at certain airports", among them Miami International and Phoenix Sky Harbor, the FAA says. Such GPS approaches use "area navigation" and "performance-based navigation", which involves use of onboard navigation monitoring, according to the FAA.
"With additional transmitter location data, the FAA was able to determine that, in the initial deployment of 5G C-band, aircraft will be able to safely land in low-visibility conditions on some runways without restrictions," it adds. "We do not yet know if this will be possible in subsequent 5G C-band deployments."
Verizon and AT&T will initially transmit 5G in the 3700-3800 MHz range, though they have approvals to eventually transmit between 3700 MHz and 3980 MHz.
The FAA and other aviation groups have said that range is too close to the 4200-4400 MHz range used by radio altimeters.