The head of the US Federal Aviation Administration has initiated a safety review in response to several recent "close calls" involving large US commercial jets.
The effort includes formation of a "safety review team" and assessment of the FAA's air traffic control function, according to FAA acting administrator Billy Nolen.
"Because I want to make sure we are giving the right attention to all of these recent occurrences, I have formed the safety review team to examine the US aerospace system's structure, culture, processes, systems and integration of safety," Nolen told lawmakers during a 15 February hearing of the Senate Committee on Commerce, Science & Transportation.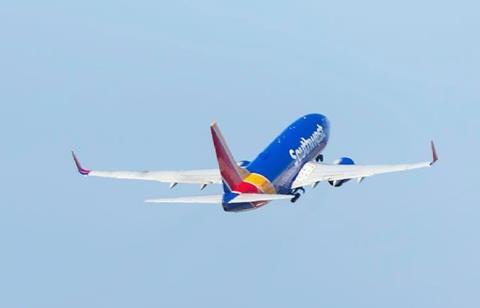 The move will help ensure the aviation industry is "giving the right attention" to several recent "close calls", Nolen adds.
Those include a 4 February incident in Austin involving a controller clearing a Southwest Airlines Boeing 737 to take off just as a FedEx 767 was landing. The jets reportedly came within about 100ft of each other.
Also, on 13 January, pilots of an American Airlines 777 erroneously crossed a runway at New York's John F Kennedy International airport while a Delta Air Lines 737 was accelerating for take-off. The Delta pilots aborted their take off.
And on 18 December 2022, a United Airlines 777 entered a steep dive shortly after taking off from Maui, reportedly descending to some 800ft above the ocean before recovering and continuing to San Francisco.
None of those incidents injured passengers or crew.
Nolen says the FAA's new safety review team will be staffed with representatives from commercial and general aviation companies and from labour groups.
"The initial focus will be to hold a safety summit to examine what additional actions the aviation community needs to take to maintain our safety record," he tells lawmakers.
One day earlier, on 14 February, Nolen revealed the broad safety review in a letter to FAA leaders, writing, "recent events remind us that we must not become complacent".
The agency plans in March to host a "Safety Summit", at which the new safety review team will "examine what additional actions the aviation community needs to take to maintain our safety record".
The team will seek to identify "which mitigations are working and why others appear to be not as effective as they once were", the letter says. "Now is the time to stare into the data and ask hard questions."
Additionally, the review will involve a "focus on the… processes, systems and operational integration" of the FAA's air traffic control arm, called its Air Traffic Organization, the letter adds.
It will also include examination of safety data collected by the Aviation Safety Information Analysis and Sharing system, through which the FAA gathers a variety of aviation safety data.
"We need to mine the data to see whether there are other incidents that resemble ones we have seen in recent weeks. And we need to see if there are indicators of emerging trends," Nolen's letter says.
Separately during the 15 February hearing, Nolen expressed confidence that the FAA's Notices to Air Missions (NOTAM) system will not suffer another widespread outage. Nolen himself ordered a ground stop at US airports the morning of 11 January due to NOTAM-system problems caused by files being deleted by a contracted worker.
The FAA has since taken steps to ensure that problems with a NOTAM database do not affect its backup databases. It has also required that more than one person be present during database work, Nolen says.