The Federal Aviation Administration has eased some flight crew training and medical requirements in light of the coronavirus outbreak.
The moves come after groups like Aircraft Owners and Pilots Association (AOPA) and Airlines for America (A4A) urged the FAA to grant regulatory flexibility, saying the pandemic has made complying with some requirements difficult, hazardous and in some cases impossible.
The agency on 30 March released a policy update saying that for three months it will not take enforcement action against pilots for the reason of flying with an expired medical certificate.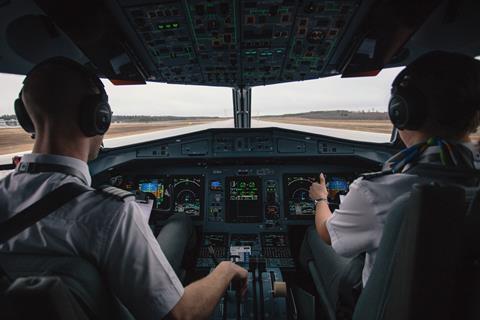 That change remains effective through 30 June and applies only to pilots whose medical certificates expire between 31 March and 30 June, says the update.
"This is because of the burden that COVID-19 places on the US healthcare system, and because these aviation medical examinations increase the risk of transmission of the virus," says the FAA's notice.
AOPA had lobbied the FAA to ease medical certificate requirements, and requirements related to flight instructor certificates. The group has noted that some FAA "designated pilot examiners" have cancelled appointments, flight instructor refresher courses have been cancelled and some testing facilities have closed.
The FAA has also agreed to ease some emergency training requirements for pilots and flight attendants through 31 May.
For instance, pilots undergoing recurrent or upgrade training will not need to demonstrate the use of "emergency equipment that must be placed on or over the head", such as oxygen breathing equipment and life jackets, says the FAA's exemption notice, made public on 27 March.
The exemption, requested by airline trade group A4A, also allows flight attendants to use "alternative methods" to complete cardiopulmonary resuscitation training as part of recurrent performance drills.
The exemption gives crew one year to complete the normal training procedures.
The FAA tells Flightglobal it is "considering a number" of other requests for regulatory relief related to the coronavirus.