The Federal Aviation Administration has grounded Honolulu-based Rhoades Aviation, which operated a Boeing 737-200 that crashed into the Pacific Ocean after take-off from Honolulu on 2 July.
The FAA says the move is "separate" from its investigation into the crash, stemming instead from a maintenance-related investigation that had been under way prior to the incident.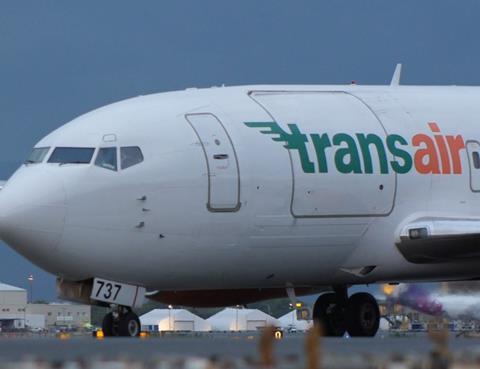 Rhoades operates 737-200s under the brand Transair. The company did not respond to a request for comment.
"The Federal Aviation Administration took action last night that prevents Rhoades Aviation of Honolulu, Hawaii, from flying or conducting maintenance inspections until it complies with FAA regulations," the FAA says on 16 July.
"The agency's decision is separate from the ongoing investigation into the July 2 accident of a Transair Boeing 737-200 that crashed into the Pacific Ocean near Honolulu," it adds.
The FAA says that last autumn it "began investigating the maintenance and safety practices of Rhoades Aviation".
The regulator on 13 June notified Rhoades that it "intended to rescind the authority for the airline to conduct maintenance inspections due to deficiencies identified during the investigation", the FAA says. "The company was given 30 days under administrative process to ask the FAA to reconsider, which it did not do."
The FAA rescinded Rhoades' authority "to conduct maintenance inspections" at midnight last night. The company cannot legally operate flights without that authority.
Rhoades has one 737-200, the FAA says.
Transair flight 810, a 737-200 Freighter, went down in the Pacific at about 01:30 local time on 2 July, shortly after departing Honolulu. The pilots had reported engine trouble and were attempting to return to Honolulu, the FAA said. Only two people – the pilots – were aboard, and both were rescued by the US Coast Guard.
Prior to the crash, one of the pilots told air traffic control that they had "lost an engine" and that they feared they were "going to lose the other engine", according to radio communications archived by LiveATC.net.
US investigators have already located the wreckage on the sea floor, and released images.