The Federal Aviation Administration is handing out $121 million to improve infrastructure at several US airports.
The US aviation regulator said on 23 August that the projects will add to its efforts to reduce runway incursions that could create dangers for commercial aircraft.
"The FAA is serious about ending runway incursions and we are putting substantial resources behind our efforts," FAA associate administrator for airports Shannetta Griffin says. "In some cases the best way to address safety risks is modifying or reconfiguring existing airfields – these grants directly address those situations."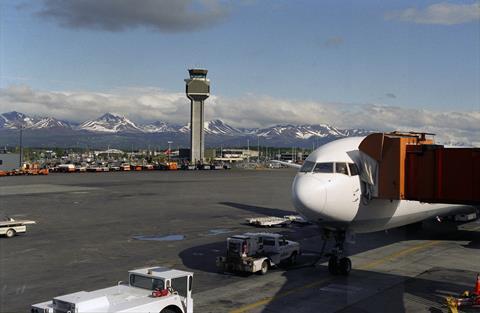 Projects to be funded include simplifying airfield layouts and adding, redesigning and reconfiguring taxiways at eight US airports. The money will come from the FAA's airport improvement programme and from funds authorised by a bipartisan infrastructure law passed this year.
Recipients of this latest round of funding include Boston Logan International airport, Ronald Reagan Washington National airport, Ted Stevens Anchorage International airport and Naples International in Florida. The awards range from $2.6 million to $44.9 million.
In May, the FAA had awarded more than $100 million to 12 airports across the USA for projects designed to reduce runway incursions. Airports receiving that funding included Miami International, Las Vegas' Harry Reid International, San Diego International, Tucson International and Pensacola International.
The FAA has been under pressure to address safety risks following numerous recent near-accidents involving aircraft narrowly avoiding collisions while on the ground at airports and during take-offs and landings. The regulator held a safety summit in March to address those issues and has since "introduced several runway safety technologies to provide pilots and controllers increased situational awareness".
The FAA's runway incursion mitigation programme was initiated in 2015 and strives to "identify airports that have risk factors that might contribute to runway incursions". Those can include taxiway complexity, insufficient lighting and airfield layout.