The Federal Aviation Administration plans to require all transport aircraft have updated altimeters by February 2024, citing concern about a potential "catastrophic incident" caused by interference from new 5G networks.
The agency proposed new altimeter standards in a 9 January regulatory filing, saying the move responds to some 100 reports of potential 5G interference.
"As the flight crew becomes more desensitised to erroneous warnings, they are less likely to react to an accurate warning, negating the safety benefits of the warning altogether and likely leading to a catastrophic incident," the proposal says.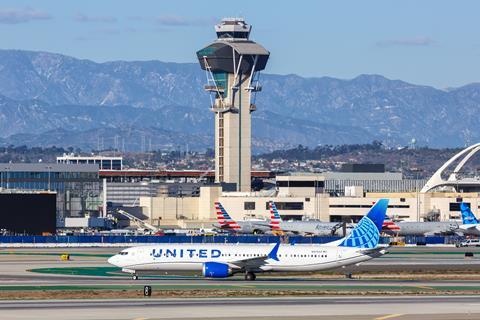 It has provisions applying to both transport and commuter aircraft – some 8,000 aircraft in total.
If finalised, the FAA will mandate that all aircraft operating under FAA Part 121 rules – which apply to airlines – have radio altimeters that meet "minimum performance standards" by 1 February 2024.
Also, by June this year, it would permit aircraft already meeting such standards to conduct otherwise prohibited operations at some US airports.
"The Federal Aviation Administration is proposing an Airworthiness Directive (AD) that would continue to allow aviation and 5G C-Band to safely coexist," the agency says on 9 January. "This longer-term solution… will enable the wireless companies to achieve full use of their networks while maintaining aviation safety."
US cellular companies AT&T and Verizon activated the first US 5G networks in January 2022.
The networks use the 3700-3980 MHz radio range, which sits close to the 4200-4400 MHz range used by radio altimeters. The FAA and aviation groups have for several years warned about interference, noting radio altimeters feed data to critical aircraft systems.
The potential impact of the FAA's proposed rule on airlines and other aircraft operators remains unclear.
The FAA says some altimeters do "not require a substantial system redesign, allowing aircraft operators to readily replace radio altimeters or install filters that allowed the aircraft to operate safely in a mitigated 5G environment".
"Some radio altimeters may already demonstrate tolerance to the 5G C-Band emissions without modification", while others may need to be equipped with filters, or replaced, it says.
The FAA is accepting comments about its proposal for 30 days.
Trade group Airlines for America (A4A) warns supply chain trouble could impact airlines' ability to meet the deadline.
"A4A member carriers are working diligently to ensure fleets are equipped with compliant radio altimeters, but global supply chains continue to lag behind current demand," the group says. "Any government deadline must consider this reality."
The Regional Airline Association did not immediately comment.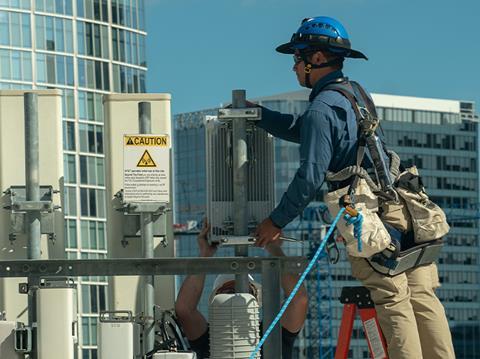 The FAA has already prohibited some aircraft operations at airports deemed subject to interference from 5G. It has also worked with cellular companies, which initially agreed to limit 5G transmissions near some airports.
The FAA says airlines are already working to update radio altimeters and that its proposal mandates those updates.
Despite earlier FAA efforts, instances of interference have occurred. In November 2022, FlightGlobal reported that 5G transmissions may have caused about 80 instances of altimeter problems affecting large passenger jets.
The FAA now puts that number at about 100, saying errors included faulty altimeter data, erroneous terrain and collision avoidance system warnings and incorrect landing gear alerts.
The agency warns that risks will increase as more US cellular companies launch 5G networks, and as those companies expand the bandwidth they use.
AT&T and Verizon's initial 5G networks transmitted in the 3,700-3,800 MHz range.
The FAA says another 19 telecommunications firms will begin C-Band transmissions after June, and that after July they will start using the "higher end" of their band allotment, up to 3980 MHz.
"These higher frequencies are nearer to the spectrum allocation where radio altimeters operate, which means that the potential for interference to radio altimeters from in-band and spurious emissions may be more likely," the FAA warns.
The telecommunications industry has long insisted its 5G networks do not jeopardise aviation safety.
"5G in the C-band coexists safely with air traffic and we look forward to continuing to work together with all stakeholders to meet the FAA's deadlines," says cellular group CTIA.