Following the publication of a damning report on the state of US air traffic control (ATC) operations earlier this week, the Federal Aviation Administration has said it is taking "immediate action" to enhance training and safety reporting.
"Aviation is safe because we are continuously looking for ways to improve," FAA administrator Mike Whitaker said on 17 November. "The independent safety review team made some excellent recommendations and we are adopting some of them immediately."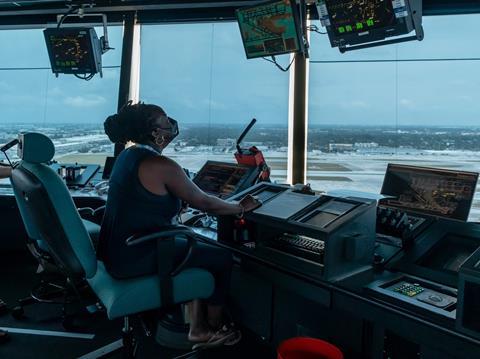 A safety review team called into action earlier this year after an FAA safety summit, published a report on 15 November that slammed the US regulator for dragging its feet on numerous issues which could introduce risk into the increasingly complex US national airspace system. Low staffing levels, slow recruiting and training of new controllers, ageing infrastructure and often obsolete technology lead that list. Lack of funding remains at the centre of those issues.
In its report, the independent safety review team made 24 recommendations to the FAA, some of which the regulator now says it will act upon right away. The first is that it will "provide additional support to colleges and universities in the Air Traffic-Collegiate Training Initiative Partnership Programme…to ensure that graduates from these programmes have the necessary skills to begin on-the-job training at [an ATC] facility".
In addition, it has promised to step up hiring for experienced controllers from the military and private industry, increase classroom capacity at the FAA Academy, and expand the use of advanced training across the country.
The agency also says it will "finish deploying tower simulator systems in 95 facilities by December 2025" and deploy the first system in January 2024. It also aims to provide reports from the Air Traffic Safety Oversight Service to the FAA administrator and aviation safety associate administrator.
Ten aviation incidents between October 2022 and February 2023 led to the creation of the safety review team in May 2023. These included an incident in January, when two commercial airliners were on a collision course at New York's John F Kennedy International airport. An American Airlines airliner took a wrong turn and crossed a runway on which another aircraft had already been cleared to take off.
A few weeks later, in Austin, Texas, a FedEx Boeing 767-300ER Freighter was cleared to land on the same runway from which a Southwest Airlines 737-700 had been cleared to depart. The FedEx jet descended as low as 150ft before breaking off its approach with a go-around.
Two more close calls – in Sarasota and Burbank – similarly left the industry asking how the links in the safety chain had broken.
Coupled with inclement weather, as occurred during one of the busiest travel weekends this past June, the fragile and overstressed ATC systems can break down completely, leading to days of delays and cancellations for thousands of flights.
At the moment, air traffic controllers are logging "historically high" levels of overtime, the report says. That leads to absenteeism, lower productivity and fatigue. Often, sectors are combined, controllers throttle down aircraft volume and managers, who should be conducting oversight, are called on to assist stretched workers.
There are currently 1,000 fewer fully certified controllers than in 2012, even though the complexity of operations as well as the traffic those controllers have to manage has increased, the report adds.