Before the end of 2021, the Federal Aviation Administration will begin testing technologies aimed at preventing manned aircraft from colliding with drones.
The tests will run through 2023 and will occur at five US commercial airports – those in Atlantic City (New Jersey), Columbus (Ohio), Huntsville (Alabama), Seattle-Tacoma (Washington) and Syracuse (New York), the FAA says on 2 March.
"These airports meet FAA requirements for diverse testing environments and represent airport operating conditions found across the United States," says the agency. "Researchers plan to test and evaluate at least 10 technologies or systems at these airports."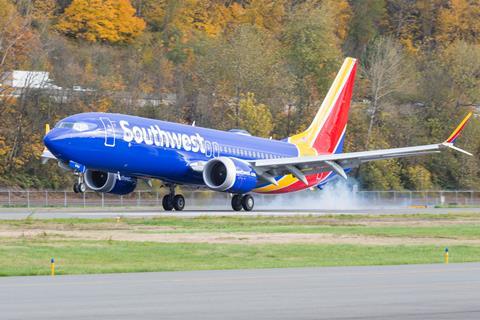 The FAA provides no details about the systems it intends to evaluate other than to say they are intended to "detect and mitigate potential safety risks" posed by drones to manned aircraft.
Government documents say such systems could employ radar, radio-frequency, electro-optical, infrared or acoustic technologies. Such systems can detect the presence of UAVs or of signals sent to and from the drones, documents say.
The FAA's 2018 spending bill requires the agency to perform the tests.