The Federal Aviation Administration is warning aerospace manufactures and aircraft operators that 5G cellular wireless communications could impact radio altimeters starting in December.
A Special Airworthiness Information Bulletin issued by the agency on 2 November comes as the US Federal Communications Commission (FCC) prepares to permit broadband operators to transmit within the 3700-3980 MHz frequency range.
That encroaches on the 4200-4400 MHz range used by radio altimeters.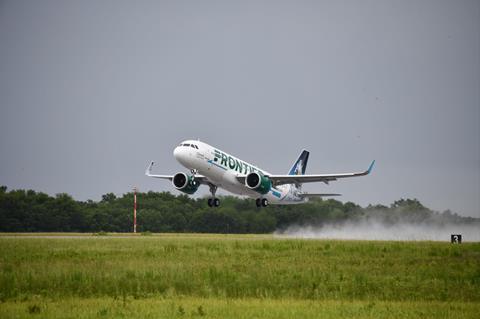 US broadband operators have longed transmitted in the 3650-3700 MHz range. The FCC is opening the higher frequencies to broadband use starting in December.
"There have not yet been proven reports of harmful interference due to wireless broadband operations internationally, although this issue is continuing to be studied," says the FAA's bulletin, called "Risk of Potential Adverse Effects on Radio Altimeters".
The agency is "conducting a risk assessment to ascertain whether further mitigation is warranted".
The FAA's bulletin follows warnings detailed in a 2020 report published by industry group RTCA – short for radio technical commission for aeronautics.
"The results… reveal a major risk that 5G telecommunications systems in the [3700-3980 MHz] band will cause harmful interference to radar altimeters on all types of civil aircraft," RTCA's report says. "This risk is widespread and has the potential for broad impacts to aviation operations in the United States."
RTCA's report says interference could come from "5G base stations". It warns that finding a technical solution will take "a significant amount of time".
"Mitigation will likely require significant action to be taken by both the aviation industry and the mobile wireless industry, along with the applicable regulators," RTCA says.
The FAA's bulletin urges aircraft operators to warn pilots about "potential degradation to the capabilities of safety systems and other equipment dependent upon radio altimeters, and any means to compensate for resulting anomalies".
"Consider both the loss of function of the safety systems and other dependent systems and the manners in which they may malfunction," it adds.
The FAA has also asked aircraft manufacturers for information, including "approximate numbers of each radio altimeter model" installed on US aircraft.
The bulletin asks radio altimeter manufacturers to report "instances of erroneous altimeter performance" and to coordinate with aircraft manufacturers on possible design changes and guidance to operators.