The Federal Aviation Administration is requiring inspections of two types of turbofans, saying corrosion caused by prolonged aircraft storage could cause in-flight engine failures.
The issues highlight problems that can occur when jets sit idle for months, such as hundreds did during the pandemic, but also due to regulatory groundings.
The FAA issued orders this week addressing potential corrosion in Pratt & Whitney PW4000s powering Boeing 777s and in GE Aviation CF34s powering Bombardier CRJs and Embraer E-Jets.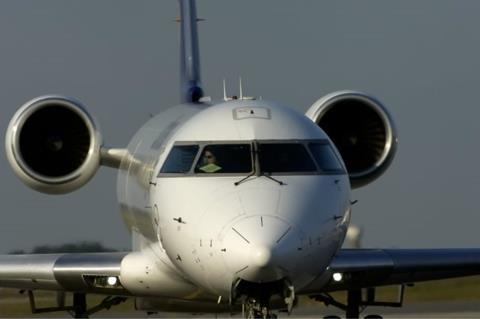 In an 11 April airworthiness directive (AD), the FAA warns of CF34 failures – including dual-engine failures – on jets fresh out of storage.
"Engines installed on airplanes parked outdoors for 250 or more days are at risk of excessive corrosion build up," it says.
The AD cites several in-flight CF34 troubles involving CRJs, including a CRJ1000 that "experienced an in-flight shutdown" on 11 August 2021.
The jet had been "parked outdoors for extended lengths of time within 10 miles (16km) from a saltwater coastline", the AD says. That exposure corroded an "actuator rod" inside the jet's CF34 engine, causing components to seize and fracture.
Also, on 7 September and 26 October 2021, pilots of two CRJ900s received in-flight "engined degraded" messages, due to corrosion "between the high-pressure compressor case and vane bushings", according to the FAA.
In response to that error, the CRJ's system "automatically reduces the engine to idle and locks the throttle until the engine is shut down and restarted".
GE says infrequent use over two years caused the corrosion, noting that one engine was stored 72km from saltwater while the other had been parked for more than 250 days, according to the FAA.
Noting the issue could potentially cause dual-engine failures, the FAA is requiring inspections.
Regional airlines sent hundreds of jets into storage when air-travel demand evaporated during the pandemic. In mid-2020, more than 700 CRJ-family jets were in storage; today, more than 440 remain grounded, Cirium fleets data shows.
A separate 15 April AD requires inspections of some PW4000s on 777s due to risk of storage-related corrosion. That order cites 19 recent instances of oil leaks from PW4000 "air/oil heat exchanges" – significantly more than normal.
One instance occurred during a 9 November 777 ferry flight from San Francisco to Honolulu, prompting that jet's pilots to return to San Francisco, according to the FAA.
Airlines grounded PW4000-powered 777s after the FAA ordered emergency blade inspections, a response to a United Airlines' jet suffering an in-flight blade failure in February 2021. Globally, some 120 777s with those engines remain, Cirium fleets analyser shows.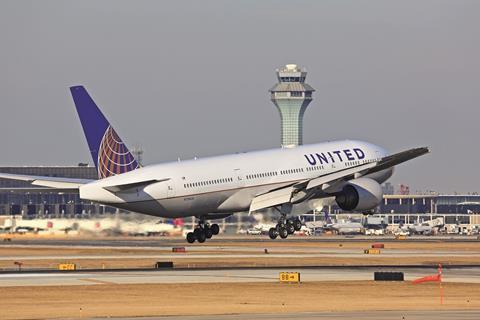 In late March, Japan lifted its ban on operation of PW4000-powered 777s, paving the way for the jets to return.
"According to the manufacturer, the lack of operation may have exacerbated corrosion," says the FAA's order. "Since the Boeing model 777 fleet will start to return to service soon, there is an increased risk that these leaks will occur during the first flight out of storage, and there is a risk of a dual-engine [in-flight shutdown] and loss of the airplane."
Both GE and P&W issued service bulletins related to the issues.