The US Federal Aviation Administration will establish an aviation rulemaking committee (ARC) to examine issues around pilot mental health after several recent incidents shed new light on the problem.
The rulemaking committee will "provide recommendations on breaking down the barriers that prevent pilots from reporting mental health issues to the agency", the FAA said on 9 November.
"Mental health care has made great strides in recent years, and we want to make sure the FAA is considering those advances when we evaluate the health of pilots," FAA administrator Mike Whitaker says.
The ARC will "include medical experts and aviation and labour representatives", with the panel of experts to be appointed "in the coming weeks".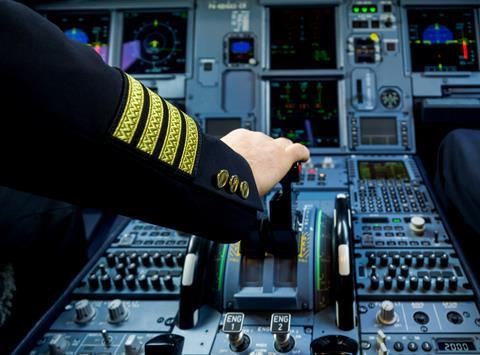 The announcement comes a week after National Transportation Safety Board (NTSB) chair Jennifer Homendy said that body would be holding a round table discussion on the subject in early December. In a speech at an air traffic control conference on 2 November, she said that too often mental health issues among flight deck crew go unreported and untreated, leading to situations that could compromise aviation safety.
Aviation professionals are generally dissatisfied with how the FAA handles mental health concerns.
According to FAA rules, pilots are required to reveal mental health issues to their doctors, but many do not for fear of losing their medical certifications and therefore be declared unfit to fly. In addition, for the same reason, pilots who do take medication for mental health illnesses often do not report that to aviation medical professionals.
Without a medical certification, pilots are grounded and could permanently lose their livelihood. Opening up about mental health struggles often leads to lengthy and expensive psychological and neurological testing that is considered outdated and arcane.
"It's somewhat of an open secret that current rules incentivise people to either lie about their medical history when it comes to mental health or avoid seeking help in the first place," Homendy said last week.
Pilot union Air Line Pilots Association, International (ALPA) welcomed the FAA's ARC announcement, saying it's been working with the US regulator on efforts to "pioneer a proactive approach to improving aviation safety and maintaining a healthy work environment for pilots".
"These collaborative discussions will evaluate the various protocols already in place and the resources available throughout a pilot's career that safeguard our air transportation system while also destigmatising mental health issues," ALPA adds.
The discussions around mental health of flight deck crew are not new, but have been fuelled in recent weeks by two incidents in which pilots seemed to have suffered mental breakdowns.
In late October, reports surfaced that a Delta Air Lines first officer in 2022 threatened a captain with a firearm during a commercial flight. He was indicted and is set to be arraigned later this month.
Then, also last month, an off-duty Alaska Airlines pilot travelling in the cockpit jump seat attempted to shut off the engines of an aircraft in flight, forcing it to divert. He claimed to have taken psychedelic mushrooms prior to the incident, and told law enforcement authorities that he was having a "nervous breakdown". He has been charged with 83 counts of attempted murder.