The Federal Aviation Administration needs at least another year to finalise standards for new radio altimeters that are safe from interference with C-Band cellular transmissions.
That is according to FAA chief Steve Dickson, who told lawmakers on 3 February that a permanent solution to preventing 5G from messing with radio altimeters will not come any time soon.
In the meantime, the US airline industry must continue operating under temporary restrictions.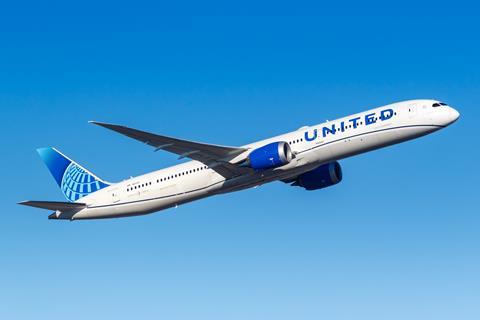 "It's probably about this time next year, as an optimistic scenario," Dickson says of the FAA's timeline for finalising new radio altimeter standards.
His comments come several weeks after the FAA limited some aircraft operations – including instrument landings – near some airports due to concern new cellular transmissions in the C-Band can interfere with radio altimeters.
"Lab testing did show that there as a hazard from 5G C-band interference," Dickson says.
AT&T and Verizon turned on C-Band transmissions on 19 January as part of their roll-out of fifth-generation wireless networks. The companies agreed to "turn off" about 500 radio towers near airports with low-visibility approaches, says Dickson in prepared testimony.
The FAA has since cleared about 90% of the US commercial fleet to operate in 5G areas, though some jets that are cleared still face operating restrictions, Dickson says.
Additionally, the FAA has mandated new operating procedures for some aircraft, including 737 Max and 787s.
The agency has started developing new radio altimeter standards. Some existing altimeters may end up being compliant, but others will not and need to be replaced, Dickson says.
Additionally, some existing equipment could possibly be upgraded to new performance standards.
Once the FAA finalises its standards, altimeter manufacturers can began producing compliant devices. "This is a matter of years… It's going to take time," adds Airlines for America head Nick Calio, who also testified.
During the hearing, lawmakers criticised the FAA and the Federal Communications Commission for not addressing 5G concerns prior to the networks being activated.
Dickson responded that the aviation industry raised concerns as early as 2015. He says the FAA lacked cellular data needed to evaluate risk, and that the aviation and cellular industries only began collaborating effectively last December.
Peter DeFazio, chair of the committee, says the cellular industry "refused to share" details about their 5G towers despite a November 2021 request from the FAA.
"Finally, on December 22, they began to release data on where their secret towers were, what the powers were, where their antennas were located," DeFazio says. "That's when we began to realise that this was going to be a big problem."