US aviation authorities are investigating an incident in Austin on 4 February involving a Southwest Airlines jet being cleared to take off as a FedEx cargo jet was landing on the same runway.
The FedEx Boeing 767-300ER Freighter descended as low as 150ft before breaking off its approach due to traffic on the runway, according to the Federal Aviation Administration and flight data from FlightAware.
"A Boeing 767 cargo airplane operated by FedEx discontinued its landing Saturday at Austin-Bergstrom International airport after an air traffic controller cleared a Boeing 737 operated by Southwest Airlines to depart ahead of the FedEx airplane," the FAA says.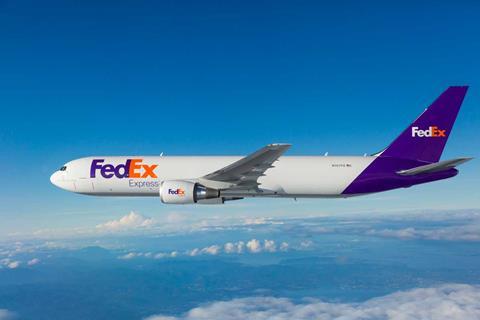 The incident comes several weeks after a serious similar event involving two jets at New York's John F Kennedy International airport.
The latest incident involved FedEx flight 1432, a 767 with registration N297FE, and Southwest flight 708, a 737-700 registered N7827A, according to Flightradar24.com and the FAA.
The FedEx jet took off from Memphis that morning at about 06:21 Eastern US time and flew the roughly 486nm (900km) to Memphis, flight tracking data shows.
At about 06:40 Central US time, when the FedEx freighter was "several miles from" Austin's airport, controllers cleared its pilots to land on Austin's Runway 18L, the FAA says.
"Shortly before the FedEx aircraft was due to land, the controller cleared Southwest flight 708 to depart from the same runway," the FAA says. "The pilot of the FedEx airplane discontinued the landing and initiated a climb out."
The Southwest aircraft was operating a flight to Cancun.
When clearing the Southwest pilots to take off, a controller notified them of the inbound 767, saying, "traffic three-mile final is a heavy 767", according to an audio recording of radio communications available at LiveATC.net.
The 767 pilots then asked again for confirmation to land, which a controller granted while notifying them of traffic from the departing 737.
"Southwest abort," someone says.
The Southwest 737 took off safely, according to the FAA. The agency says it is investigating.
"FedEx Express Flight 1432 from Memphis… to Austin, Texas safely landed after encountering an event just before landing at Austin Bergstrom International airport Saturday morning," FedEx tells FlightGlobal. "As this is an active investigation, please refer your questions to the FAA and NTSB."
Neither Southwest nor the National Transportation Safety Board (NTSB) immediately responded to requests for comment.
On 13 January at JFK, a Delta Air Lines 737 aborted its take off after an American Airlines 777 was crossing the same runway. The FAA and NTSB said they are investigating that event.