Rescuers have found the flight-data recorder of the China Eastern Airlines Boeing 737-800 that crashed in south China, as officials confirm that there are no survivors from the crash.
Chinese state media, including CCTV and Xinhua News Agency, first reported that recovery teams located the recorder at around 09:20 local time on 27 March.
The Civil Aviation Administration of China later confirmed the discovery at a daily evening press briefing, adding that the device was located about 40m from the point of impact. The recorder, which appears to not be badly damaged, has since been sent to Beijing for analysis.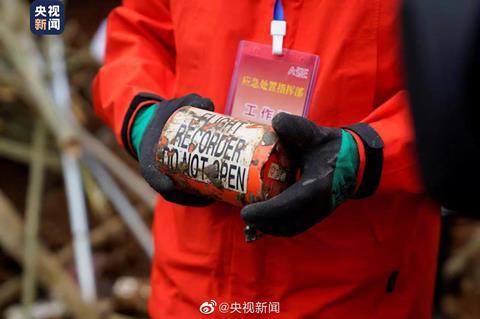 The development comes on the seventh day of search-and-rescue efforts into the crash, which is China's worst air disaster in more than a decade.
On 21 March, the aircraft (B-1791) was operating service MU5735 from Kunming to Guangzhou when it crashed over 1h after departure. The aircraft, which was carrying 123 passengers and nine crew, was flying at an altitude of around 30,000ft when it plunged abruptly to ground level.
Investigators have already located the aircraft's cockpit-voice recorder on 23 March, alongside several large aircraft parts such as the engine gearbox, emergency locating transmitter, as well as sections of the aircraft's wings.
The CAAC says a preliminary report into the crash is expected by 20 April – 30 days after the crash – per ICAO conventions.
Officials on 26 March evening also confirmed that all 123 passengers and nine crew members have died in the crash. So far, the identities of 120 victims have been confirmed through DNA identification.