Former Boeing chief technical pilot Mark Forkner has been exonerated of defrauding the US government in connection with the investigation of the FAA's evaluation and certification of the Boeing 737 Max aircraft, according to media reports.
The jury trial, which was repeatedly delayed to give Forkner's legal team more time to prepare, ended on 23 March with a not-guilty verdict on all four counts.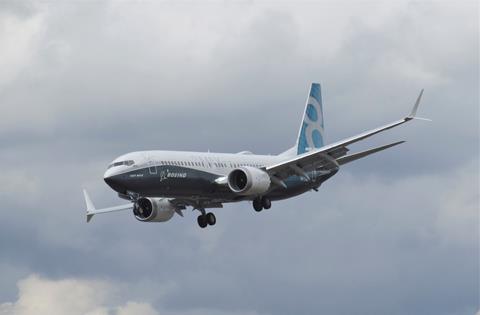 Last October, the Department of Justice (DOJ) indicted Forkner on six counts of fraud: two counts of "fraud involving aircraft parts in interstate commerce" and four counts of wire fraud. The first two counts were dismissed in February.
Government lawyers had alleged that Forkner deceived the Federal Aviation Administration's aircraft evaluation group (AEG) about Boeing having expanded the capability of the 737 Max's Maneuvering Characteristics Augmentation System (MCAS).
Investigators say MCAS played a central role in two crashes that killed 346 people in 2018 and 2019. Aviation regulators around the world took the aircraft type out of service for 20 months.
The crimes of which Forkner was accused each carry a penalty of between 10 and 20 years in prison.
Forkner's lawyers, meanwhile, maintained that he was a scapegoat for the crashes. He is the only Boeing employee charged in connection with the accidents so far.
Forkner led Boeing's 737 Max flight technical team at the time the aircraft was being developed and marketed. The DOJ said that his deception led to deletion of information about MCAS from the final version of the 737 Max Flight Standardization Board (FSB) report. He therefore showed "blatant disregard for his responsibilities and the safety of airline customers and crews", DOJ said at the time.
Boeing on 23 March declined to comment on the court ruling.