Former Boeing chief technical pilot Mark Forkner has been indicted on six counts of fraud in connection with the investigation of the FAA's evaluation and certification of the Boeing 737 Max aircraft.
The Department of Justice (DOJ) says on 14 October that a federal grand jury in the Northern District of Texas has charged Forkner with lying to the FAA and "scheming to defraud Boeing's US-based airline customers to obtain tens of millions of dollars for Boeing".
He has been charged with two counts of "fraud involving aircraft parts in interstate commerce" and four counts of wire fraud, crimes that carry a penalty of between 10 and 20 years in prison each. He is expected in court in Fort Worth, Texas on 15 October.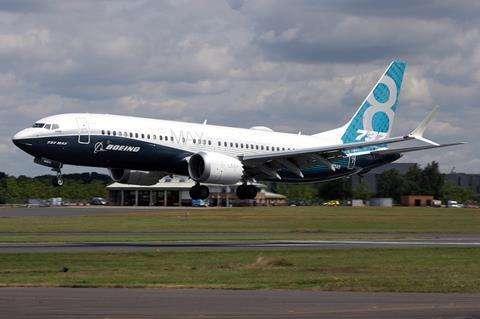 Crashes of 737 Max in 2018 and 2019 killed 346 people, and spurred numerous investigations of the aircraft's new Maneuvering Characteristics Augmentation System (MCAS) – which was deemed responsible for the accidents. Aviation regulators around the world took the type out of service for 20 months.
"Forkner allegedly abused his position of trust by intentionally withholding critical information about MCAS during the FAA evaluation and certification of the 737 Max and from Boeing's US‑based airline customers," says assistant attorney general Kenneth Polite Jr. of the DOJ's criminal division. "In doing so, he deprived airlines and pilots from knowing crucial information about an important part of the airplane's flight controls."
Forkner led Boeing's 737 Max flight technical team at the time the aircraft was being developed and marketed. The DOJ says that his deception led to deletion of information about MCAS from the final version of the 737 Max Flight Standardization Board (FSB) report. He therefore showed "blatant disregard for his responsibilities and the safety of airline customers and crews", DOJ says.
"As a result, pilots flying the 737 Max for Boeing's US‑based airline customers were not provided any information about MCAS in their manuals and training materials. Forkner sent copies of the 737 Max FSB Report to Boeing's US-based 737 Max airline customers, but withheld from these customers important information about MCAS and the 737 MAX FSB Report evaluation process," DOJ adds.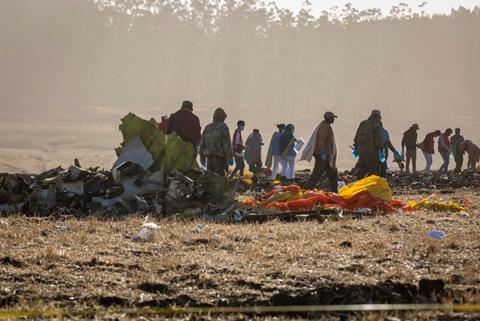 The FAA's recertification of the jet in November 2020 followed an unprecedented and remarkably turbulent chapter in Boeing's 104-year history.
The Max's troubles began with the crash of Lion Air flight 610 on 29 October 2018, killing 189, and was followed a little under five months later when Ethiopian Airlines flight 302 went down on 10 March 2019 causing the deaths of all 157 on board. Both jets were 737 Max 8s.
Investigators believe the crews were unable to keep their aircraft in the sky after faulty angle-of-attack inputs caused MCAS to repeatedly activate and push the aircraft into a nose dive.
In January 2021, Boeing agreed to pay $2.5 billion to settle a "fraud conspiracy" related to the type's certification.
According to his LinkedIn profile, Forkner left Boeing in July 2018 after almost seven years, and worked at Southwest Airlines as a first officer on the 737 until September 2020. His current employment status is listed as "Independent Aviation Professional".
Boeing did not immediately respond to a request for comment.