Airlines trade group IATA has blasted the government of Canada after it imposed new travel restrictions on inbound air passengers beginning later this week.
The organisation on 3 January voiced its "deep frustration" at the country's plans to introduce an additional coronavirus testing burden on arriving travellers, calling the new rules "callous and impractical". The requirement is to take effect on 7 January,
IATA also criticises the government for a stipulation making airlines responsible for ensuring passengers' compliance with the regulation, saying "it cannot be the airline's role to determine if a passenger tried their utmost to get tested or not".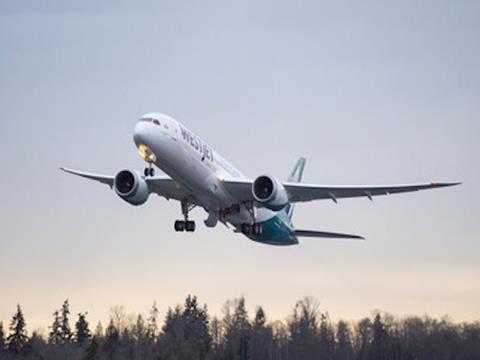 "Canada already has one the world's most draconian Covid-19 border-control regimes, including travel bans and quarantines," IATA says. Adding the testing requirement is "the worst of both worlds".
"While the industry for months has been calling for systematic testing to reopen borders without quarantine measures, these pleas have fallen on deaf ears, especially in Canada," the association adds.
Canadian government officials said on 30 December that beginning in early January, all arriving passengers would be required to present a negative polymerase chain reaction (PCR) test result that is less than 72h old. That's in addition to the mandatory 14-day quarantine for all inbound passengers which has been in effect since March.
Unlike in other countries, where passengers arriving with proof of a negative coronavirus test are permitted to bypass quarantines, Canada's new rule requires passengers isolation even if they test negative.
Travellers to Canada who are found disregarding the quarantine can be subject to up to six months in jail or a fine of C$750,000 ($587,000).
It is unclear if the new rule also applies to international passengers arriving in the western Canadian province of Alberta, which last week permitted an opt-out option with proof of a negative test result, reducing the quarantine time to two days rather than the federally mandated two weeks.
IATA cites the economic damage which has resulted from Canada's strict measures, which were imposed last March when the highly-contagious virus began to rapidly spread around the globe. Hundreds of thousands of jobs as well as billions of tourism dollars have been lost since then, IATA says.
"Less measurable, but equally tragic is the impact that these tunnel-vision policies to close Canada off from the world are having on individuals separated from families or those struggling to cope with unemployment," IATA says. "Public health is the top priority. The efforts to contain Covid-19 must take full account of the detrimental impacts that closing borders and discouraging travel is having on the mental well-being of Canadians."
The longest peaceful border in the world, between the United States and its northerly neighbour, has been closed to non-essential travel since 21 March. Its opening has been delayed numerous times, and is now scheduled for 21 January.