IATA has stressed the importance of timely, detailed reports into aircraft safety incidents, noting that governments are not meeting their ICAO reporting obligations.
It observes that from 2018-2022, just 96 of 214 accident investigations met the requirements laid out in the Convention of International Civil Aviation Annex 13 – or Chicago Convention.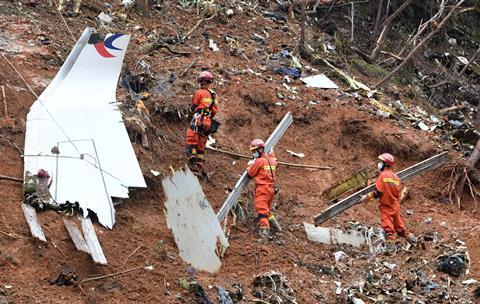 During the four-year period, just 31 reports were filed within less than a year of the accident, while 58 took from 1-3 years.
"Over the past five years, fewer than half of the required accident reports meet the standards for thoroughness and timeliness," says IATA director general Willie Walsh.
"This is an inexcusable violation of requirements stated clearly in the Chicago Convention. As an industry we must raise our voice to governments in defence of the accident investigation process enshrined in Annex 13. And we count on ICAO to remind states that the publication of a complete accident report is not optional, it is an obligation under Annex 13 of the Chicago Convention."
IATA stresses that a preliminary report is due within 30 days of the accident, while a final report is due within 12 months. Interim statements should be published annually should a final report not be possible within 12 months.