Indonesian investigators are probing a major engine failure suffered by a Boeing 737-200 freighter operated by PT Jayawijaya Dirgantara in December 2021.
The aircraft, PK-JRW (MSN 21822), had just reached rotation speed at Sentani airport when the crew heard a loud bang and experienced heavy vibration, says the National Transport Safety Committee (NTSC).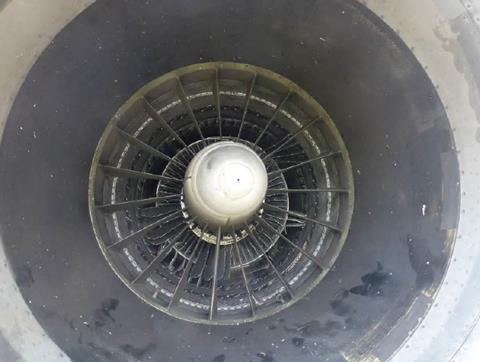 The NTSC described the incident in a preliminary report into the 21 December 2021 incident, which it classifies as serious.
As the aircraft climbed after the 08:20 take off, cockpit instruments showed that the right engine indications were equivalent to idle – the aircraft is powered by a pair of Pratt & Whitney JT8D-17 engines.
"The right engine Low Pressure Compressor speed indicated 30%, the High Pressure Compressor speed indicated 22% and Engine Gas Temperature (EGT) indication fluctuated," says the NTSC report.
The crew notified Sentani about the problem and declared an emergency. The aircraft subsequently climbed to 4,500ft, where the crew conducted non-normal checklist for severe engine damage.
Following this, the crew returned safely to Sentani at 09:03.
"After the aircraft parked on the parking bay, the engineer checked the right engine and found that the engine was severely damaged," says NTSC.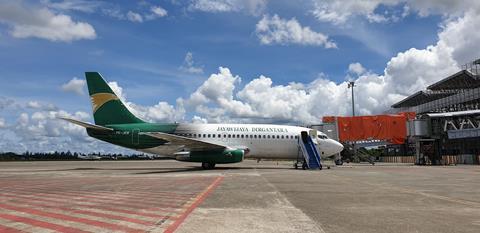 Damage to the fan blades was extensive, with debris found on the runway and beyond the runway threshold.
A borescope inspection showed severe damage to all blades in compressor stages 1-5, bent blades in compressor stage six, as well as the bending and tearing of blades in compressor stages 7-13. No damage was observed in either the high or low pressure turbines.
Closed Circuit TV footage shows that during rotation for take-off, "a fire blast appeared from the right engine exhaust."
During the incident flight the aircraft was carrying 12,556kg of cargo. The weight and balance report showed that the aircraft was operating within its weight and balance envelope. The aircraft was operating a service between two cities on Papua, Sentani and Wamena.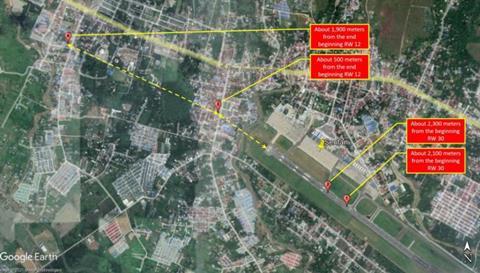 PK-JRW was delivered new in 1979 to Wien Airlines, and served with Alaska Airlines from 1984 to 1997, at which point it was converted to a freighter. Several carriers operated the aircraft during its during its cargo career, before it joined PT Jayawijaya Dirgantara March 2014.
The NTSC offers one safety recommendation following the incident, suggesting that the carrier implement an engine monitoring programme even though regulations do not require this.
"The engine performance monitoring program may provide an early indication of engine performance degradation," says NTSC. "Unmonitored engine performance might lead to unexpected engine problem."