Investigators have located the cockpit-voice recorder belonging to the China Eastern Boeing 737-800 that crashed in central China.
The revelation – disclosed at a daily press conference organised by the Civil Aviation Administration of China (CAAC) – comes more than 48h since the incident, one of China's worst air disasters in more than a decade.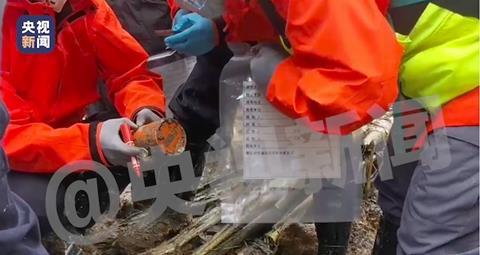 The CAAC notes that the recovered device has suffered "severe damage" and will be sent to Beijing to have its data downloaded and analysed.
"The download and decoding…takes time and may take longer if the internal storage unit is damaged", the agency adds.
Work to locate the flight data recorder – the second of the aircraft's two flight recorders – is ongoing.
On 21 March, the aircraft (B-1791) was operating service MU5735 from Kunming to Guangzhou when it crashed over 1h after departure. The twinjet was carrying 123 passengers and nine crew members.
The aircraft was flying at an altitude of around 30,000ft when it plunged abruptly to ground level.
At the press conference, the CAAC says the flightcrew had been in communication with air traffic control, until moments before the crash. However, no responses were received from the crew for 3min before the aircraft's radar signal ws lost.
Officials add that weather conditions en route and at the time of crash were benign.
They stress that the aircraft – delivered to China Eastern in June 2015 – was certified airworthy before the crash and that maintenance "has been implemented strictly in accordance to maintenance plans".
China Eastern says the 737's captain, who joined the airline in 2018, had accumulated more than 6,700 flying hours; the three flightcrew were "in good health", with no performance issues raised.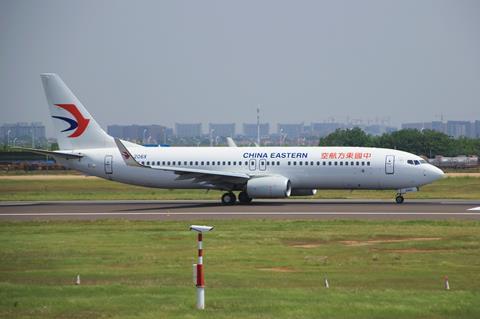 The SkyTeam carrier, which has grounded its entire fleet of over 100 737-800s, adds that its existing operations will not be affected by the crash.
It notes that its decision to ground the 737-800s "does not mean that the [type] will inevitably have potential safety hazards", but that it did so as "an emergency response and responsible move" for passengers.
Following the crash, the CAAC has implemented a two-week safety probe across the country's aviation sector. Its scope will include the implementation of regulations and standards, safety management, and safety responsibility.
Story updated with additional information from CAAC.