The Australian Transport Safety Bureau (ATSB) has opened investigations into an in-flight upset involving a Boeing 737-800 operated by Virgin Australia.
The aircraft (VH-YQR) was operating a flight from Brisbane to Melbourne on 6 September when the incident happened. Shortly before it reached cruise altitude, the 737's rudder trim was accidentally activated, which caused the aircraft to yaw and roll to the left.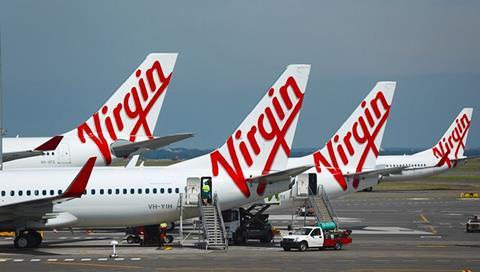 According to the ATSB, the in-flight upset occurred as the aircraft flew west of the town of Ballina in New South Wales state.
"The pilot flying was controlling the aircraft through the autopilot and attempted to correct the roll through heading inputs. Shortly after, the autopilot was disconnected, and the aircraft returned to normal flight," the agency states. It adds that the ground proximity warning system was triggered during the incident.
The ATSB has classified the incident as serious, and expects to issue a final report in the first quarter of 2024.
According to Cirium fleets data, the aircraft (MSN41011) was delivered to Virgin Australia in 2013. It is on lease from Irish lessor AerCap, which owns and manages the aircraft.