Two US lawmakers are warning that airspace over Belarus is "not safe" for critics of that country's government, calling a 23 May diversion of a Ryanair flight to Minsk "state-sponsored hijacking".
Stark descriptions of the event by Sam Graves and Garrett Graves – both Republicans on the House Committee on Transportation and Infrastructure – come as members of the European Council urge EU airlines not to overfly Belarus.
"While a full and thorough investigation will shed more light, the information we do have suggests that this incident is nothing less than a state-sponsored hijacking of a civilian airliner in order to arrest a political critic," say the US lawmakers.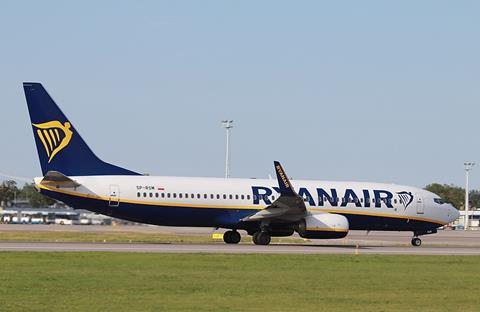 "It seems clear that Belarusian airspace is not safe for American citizens or any who oppose the human rights violations of the current regime," they add.
On 23 May, a Ryanair Boeing 737-800 bound for Vilnius was forced by the Belarusian government to divert to Minsk over a perceived security threat.
While on the ground, authorities reportedly detained passenger Roman Protasevich, a critic of the government of Belarusian president Alexander Lukashenko.
The US lawmakers urge the administration of president Joe Biden to take unspecified "immediate action… in order to protect the American and global travelling public".
"We urge the president to direct the Federal Aviation Administration to immediately explore all avenues to protect US citizens," they say.