A US advocacy group has asked a federal judge to order the Federal Aviation Administration to release some 100 documents related to the agency's pending re-certification of the Boeing 737 Max.
FlyersRights.org, a consumer advocacy group focused on airline issues, filed the request in US District Court for the District of Columbia on 28 October.
It says the FAA, following Boeing's request, has failed to release information that can help "independent safety experts and the public… review the basis on which the FAA intends to unground the plane".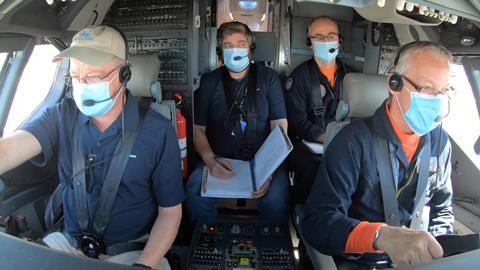 Regulators grounded the 737 Max in March 2019 following two crashes that killed 346 people. Boeing has said it expects regulators will certificate the jet before year-end.
The documents sought by FlyersRights relate to 737 Max certification plans, testing methods, regulatory compliance, flight-test plans and safety analyses, according to court papers.
FlyersRights previously requested the documents from the FAA, having filed a request under the US government's Freedom of Information Act process.
The FAA did indeed release some 100 documents, but those papers were heavily redacted, leaving them void of "essentially all of the substantive information", FlyersRights says.
Court papers show that Boeing objected to making details public, citing the need to protect proprietary and "highly detailed technical" information.
FlyersRights insists the information it seeks relates not to proprietary information but rather "the process by which the FAA would determine whether Boeing's proposed fixes work and are satisfactory".
"These documents included information that is not normally considered proprietary, such as means of compliance with federal regulation," says FlyersRights.
The FAA declines to comment on the litigation. Boeing did not respond to a request for comment.
"Despite numerous assurances by Boeing [chief executive David] Calhoun and FAA officials that there would be full transparency going forward, Boeing and FAA seek to keep all of its documents secret," says FlyersRights president Paul Hudson.