The Civil Aviation Authority of Malaysia (CAAM) has "strongly advised" flight training schools in the country to tighten safety management measures, following a spate of incidents, including a fatal accident that killed a pilot.
A safety notice from the agency dated 15 August called on training schools to also "mitigate the potential hazards and risks to their operations", but stopped short of naming penalties for errant schools.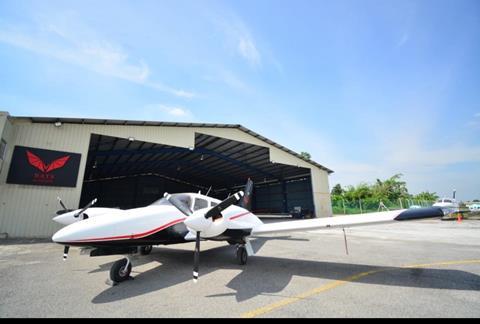 The CAAM outlines the two "safety perspectives": reactive and proactive management, and urged training schools to adopt an "integrated use of all these components", which it says will "increase a system's resistance to unsafe acts and conditions".
On 1 August, a Piper PA28 crashed near Ipoh, killing the pilot and seriously injuring the co-pilot. The light aircraft, registered 9M-BAA, was owned by BATS Aviation. It crashed after taking off on a recency check flight.
A week later, a Diamond DA42 operated by HM Aerospace suffered a runway excursion at Langkawi airport, after a training flight.
According to the CAAM, both pilots did not suffer any injuries, though the runway was closed for more than 1h to extricate the aircraft and for safety inspections.
It was the second incident this year involving a light aircraft operated by HM Aerospace. In late-March, another DA42 skidded off the runway at Langkawi airport.