A push is underway in Washington for lawmakers or regulators to tweak a controversial rule requiring new commercial airline pilots have 1,500h of flight time.
During a 19 April House Transportation Committee hearing, lawmakers and several aviation executives urged for changes to give new pilots more credit for hours spent in flight simulators and in airline training programmes.
They say the 1,500h rule, established in 2013, is exacerbating an industry-wide pilot shortage and not meaningfully leaving new pilots with experience they will need at airlines.
The rule has fierce support from the Air Line Pilots Association, International (ALPA).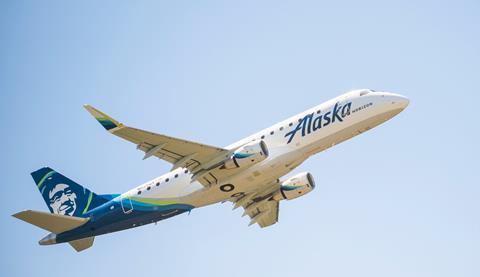 Republican Congressman Sam Graves, also committee chair, is among those urging for rule changes.
"The number of flight hours you have is not reflective of what kind of pilot you are," he says. "We have got to find better ways to train pilots."
Faye Malarkey Black, chief executive of the Regional Airline Association (RAA), tells lawmakers that "pilots now build time at the expense of the quality and the recency of their training".
The comments came during a hearing about provisions lawmakers might include in the Federal Aviation Administration's next spending bill, set to take effect in October.
Malarkey Black, whose organisation represents US regional airlines, says new pilots joining airlines now have "high time… But they are not ready".
The US Congress created the 1,500h requirement following the 2009 deadly crash of a De Havilland Canada Dash 8 turboprop. (Those pilots had more than 1,500h each, and investigators attributed the crash to pilot error.)
Now, most new pilots need 1,500h of flight time before joining airlines, though military pilots can do so with only 750h, and university graduates can with 750h or 1,000h. The FAA also allows 100h in flight simulators to count toward the 1,500h.
Critics say new pilots have little option but to log hours by working low-paying jobs, such as flight instructing or towing banners.
That work leaves them unprepared for airlines; they are not exposed to structured training programmes or complex cockpit systems, nor prepared to deal with severe weather, opponents say.
"Only a few of those hours have kind any requirements associated with them, and they can almost always be logged on a clear, sunny day," Graves says.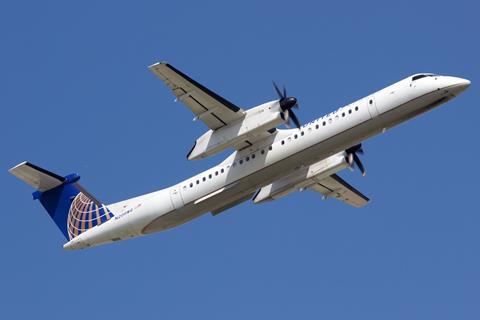 Critics also insist the rule imposes heavy financial and time burdens on new pilots, worsening the pilot shortage.
That shortage has led US airlines to ground some 500 regional aircraft and to operate remaining aircraft less, leaving some communities with less air service – or none at all, Malarkey Black says.
To boost the crop of new pilots, the RAA is asking Congress to allow pilots who complete formal airline training programmes to become commercial pilots with fewer than 1,500h.
Brad Thress, chief executive of flight-simulator maker FlightSafety International, suggests lawmakers consider expand the 100h cap on simulator time.
"An hour of simulator training is far more valuable than an hour in a single-engine aircraft," he says during the hearing.
The hearing came one day after two former FAA administrators slammed the pilot-training rule as "flipped", arguing that pilots should get more credit for simulator time.
But changes will be difficult due to ALPA's fierce support for the rule. The union denies a pilot shortage exists – pointing instead to a shortage of training capacity – and links the rule to the USA's remarkable airline safety record.
"Passenger fatalities have dropped by 99.8%" since the rule took effect, ALPA president Jason Ambrosi tells lawmakers.
He says inadequate pilot experience and training had contributed to airline crashes prior to 2010.
Graves does not buy it.
"Some… pilot groups like to point out that we haven't had an accident in the last ten years," Graves says. "The accidents prior to 2010 – not one single one had anything to do" with pilots having fewer than 1,500h.