The number of commercial jet aircraft accidents rose slightly in 2021 over the previous year, reflecting an increase in global flights as the airline industry rebounds from the coronavirus pandemic.
There were 23 commercial jet aircraft accidents in 2021, according to the 53rd edition of Boeing's annually updated report on commercial aviation accidents – Statistical Summary of Commercial Jet Airplane Accidents: Worldwide Operations: 1959-2021.
Only one accident was fatal – a Sriwijaya Air Boeing 737-500 that lost altitude shortly after take-off on 9 January 2021 and crashed into the ocean off the coast of Indonesia. Six crew members and 56 passengers died and the aircraft was destroyed.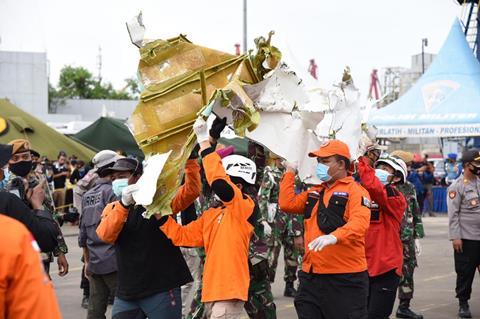 By comparison, there were 17 commercial jet accidents in 2020, three of which were fatal, according to last year's report. The global commercial jet fleet logged about 46.9 million flight hours in 2021, up 11% from 42.2 million hours the previous year. Both years were down significantly from highs of more than 70 million flight hours in 2018 and 2019.
Including the Sriwijaya Air crash in Indonesia, four accidents in 2021 resulted in hull losses, meaning the aircraft was damaged beyond economic repair, says Boeing's report.
The other three were 737s transporting cargo, including a West Atlantic 737-400 that landed hard in Exeter, UK, on 19 January; a Trigana Air 737-400 that experienced a partial gear collapse and overran the runway following an engine failure and turn back on 20 March in Jakarta; and a Transair 737-200 that was ditched in the ocean on 2 July following an engine failure outside of Honolulu, causing one serious injury.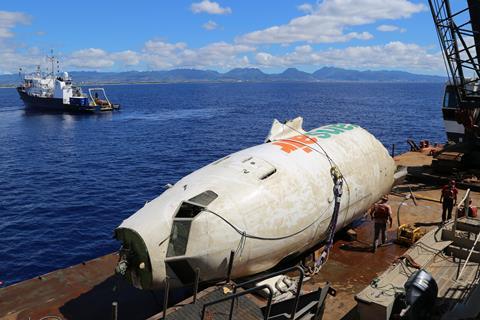 Of the worldwide commercial jet fleet's 307 total accidents between 2012 and 2021, 36 – or 12% – resulted in at least one death, the report says. In the longer period between 1959 and 2021, 30% of 2,105 airline accidents involved fatalities – for a total of 639 fatal accidents – reflecting a long-term trend of technological advancements and improved aircrew training resulting in fewer fatal crashes.
For most of the last decade, the annual global rate of fatal accidents involving commercial jets has been less than 0.2 per one million flights, down from an annual rate between roughly 0.4 and 0.8 such events per one million flights in 2000-2010 period, the report says. "Over the past 63 years, hull losses and onboard fatalities declined dramatically while the number of flights continued to increase."
US and Canadian commercial airline operators experienced four fatal accidents since 2012, compared with 32 fatal accidents in the rest of the world. The report excludes commercial aviation accidents in the Commonwealth of Independent States, which includes Russia and several countries in Eastern Europe, and the People's Republic of China, due to a lack of operational data.
The report notes that final approach and landing remain the most dangerous phases of flight, accounting for about half of all fatal accidents from 2012 to 2021.